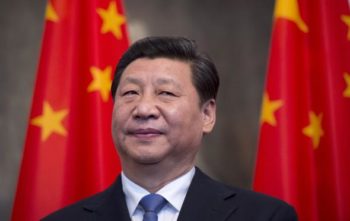 China offered Britain talks on a post-Brexit free trade deal on Monday, reaching out to London as Beijing remains mired in an increasingly bitter trade war with Washington.
This is even as a senior Chinese diplomat reiterated its door remained open for dialogue.
China has been looking for allies in its fight with the United States, initiated by the Trump administration, which says China's high-tech industries have stolen intellectual property from American firms and demanded Beijing act to buy more U.S. products to reduce a $350 billion trade surplus.
Britain has pushed a strong message to Chinese companies that it is fully open for business as it prepares to leave the European Union next year, and China is one of the countries with which Britain would like to sign a post-Brexit free trade deal.
Speaking to reporters in Beijing after meeting British Foreign Secretary, Jeremy Hunt, the Chinese government's top diplomat, State Councillor, Wang Yi, said both countries agreed to step up trade with and investment in each other.
Hunt said Wang had made an offer "to open discussions about a possible free trade deal done between Britain and China post Brexit".
"That's something that we welcome and we said that we will explore," Hunt said, without elaborating.
Wang, standing next to Hunt at a state guest house in the western suburbs of Beijing, made no direct mention of the free trade talks offer but said both countries had "agreed to proactively join up each others' development strategies, and expand the scale of trade and mutual investment".
China and Britain should also oppose trade protectionism and uphold global free trade, Wang added.
While a trade pact with China would be a political win for Britain's government, formal talks cannot begin until it officially leaves the EU next year. Free trade talks typically take many years to conclude.
Agency Report