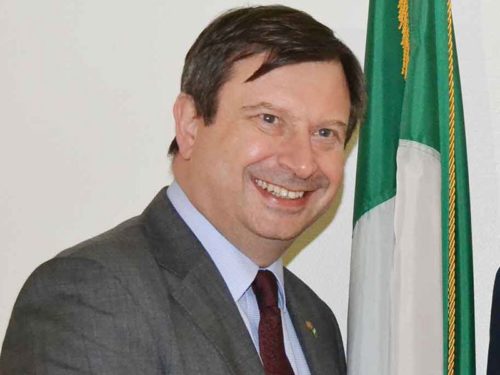 British High Commissioner to Nigeria, Paul Arkwright says Britain plans to double trade volume between the two countries which is currently put at £4.2 billion annually.
Arkwright who made this known on Friday during an interview with journalists shortly after meeting the officials of the Sokoto Investment Company stated that Britain never abandoned Nigeria as some people claimed.
He, however, admitted that his country had slipped behind some other countries when it comes to trade and investment in Nigeria.
" Britain has never left Nigeria as some people claimed and we looking at how we can improve our economic engagements and make it a win-win affair.
"But we are determined to get back to that number one spot. You know that the two countries have very strong historical ties. British companies have been here for so many years and are still here.
" The current volume of our trade relationship is £4.2 billion annually and our ambition is to double it to reach £8 billion by 2030," he said.
Arkwright noted that 5000 Nigerian join the labour market daily, assuring that they would do more to help create jobs in the country.
He described the meeting "as fruitful", adding that he saw opportunities in agriculture, mining and leather in the state.
"I will go back to Abuja and my country and talk about the abundant opportunities in the state. I will talk and encourage my people to come and invest in Sokoto," Arkwright said.