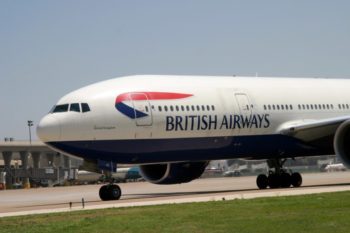 British Airways' Regional Commercial Manager, West Africa, Kola Albakri has said that Nigeria airline business has the potential to bounce back fully if those in charge could give it more attention by applying certain tested indices.
According to him, the sector could create more jobs for the people if enormous potential available in the industry is taken advantage of.
He told the media that rather than relent, the Nigeria government should continue to invest in modern and efficient infrastructure to accommodate the future traffic growth that will occur.
"Air transport has the potential to support more than 650, 000 jobs including tourism-related employment, while contributing $8.2 billion to the country's Gross Domestic Product (GDP)," he said.
Also throwing more light on the potentials in the industry, he said "Over the next 10 years' passenger volumes are forecast to grow more than seven per cent annually, exceeding the global average by a healthy margin. For Nigeria, this means an additional 7.9 million passengers would take to the sky every year, creating significant opportunity to accelerate economic growth, boost prosperity and support development.
"Despite significant investment in Nigeria's aviation sector, the country's air transport infrastructure still ranks low among African states. IATA recognizes and supports the positive developments by the government on infrastructure and aviation processes," he noted.
He called for continuous application of international best practices and an optimal regulatory environment, adding that now that the country is emerging from recession, aviation could unlock the enormous economic potential that exists within Nigeria.
He encouraged the government to continue to promote aviation for its role as a catalyst and socio-economic enabler for the country and to promote stronger connectivity within Nigeria and its neighbouring African countries.
"Nigerians are still travelling; businesses are picking up. Of course, people will tell you that the challenges are still there. They are managing it; they are applying strategies. Nigeria is a resilient market. We have the number, we are resourceful. We are not like some African countries when you get on the airplane, the people you get to see are other nationals but on Nigerian routes, the people you see are Nigerians and a few other nationals. We are smart, we are travelers. Anywhere you go in the world, you will always find a Nigerian," he said.