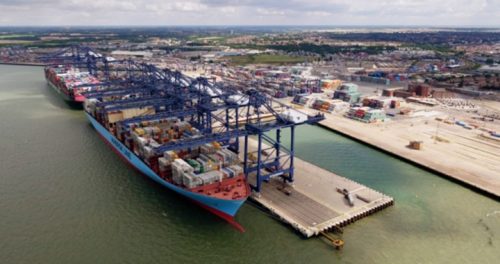 The British Ports Association (BPA) has reservedly welcomed the news that a Brexit deal was agreed on Thursday between the United Kingdom and the European Union.
Under the new deal, Northern Ireland will remain part of the UK's customs territory but also an entry point into the EU's customs zone.
Commenting on the withdrawal agreement, Richard Ballantyne, Chief Executive of the BPA, said, "We cautiously welcome news of a withdrawal agreement although there remains some fundamental issues for ports across Britain and Ireland to manage.
"We have repeatedly warned that a no-deal Brexit would be unacceptable and we now look forward to a more orderly process and reiterate our view that a future relationship should prioritise the flow of trade at our frontiers.
"The trade between the island of Ireland and Great Britain is important and particularly that between Northern Ireland and Britain."
The agreement is yet to be ratified by European leaders and lawmakers ahead of the October 31 deadline.
Although the UK and the EU finally reached the deal, its ratification in parliament is not certain yet as Northern Ireland's Democratic Unionist Party (DUP) refused to support it.
In a separate statement, the party said, "These proposals are not, in our view, beneficial to the economic well-being of Northern Ireland and they undermine the integrity of the Union. Our main route of trade on an East –West basis will be subject to rules of the European Union Customs Union, notwithstanding that Northern Ireland will remain part of the UK Customs territory."
DUP added that all goods would be subject to a customs check regime despite their final destination and that consumers in Northern Ireland would face increased costs and potentially less choice due to checks being implemented.
"Throughout all the discussions on these issues we have been clear that Northern Ireland should not be subjected to administrative burdens which will be entrenched for the future," it added.