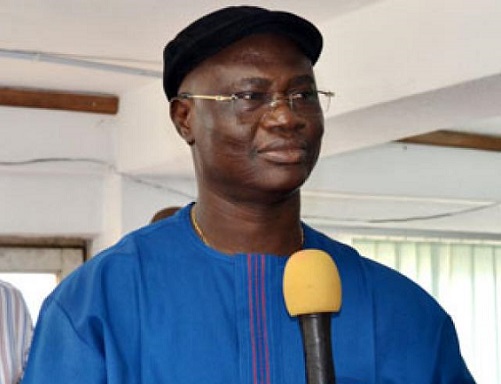 President Muhammadu Buhari has approved the appointment of the President-General, Maritime Workers Union of Nigeria (MWUN), Comrade Adewale Adeyanju into the Board of the Nigeria Social Insurance Trust Fund (NSITF).
NSITF is a federal agency under the Federal Ministry of Labour and Employment.
Adeyanju was appointed alongside other 12 members, with Austin Enajemo-Isire, as chairman. 
The NSITF is a social insurance scheme designed to provide compensation to employees who suffer from occupational accidents or diseases in the line of duty. The organisation is funded by deducting one percent from all government and private sector employees enrolled in the scheme.
Speaking with SHIPS & PORTS on his appointment, Adeyanju expressed appreciation to President Buhari for the opportunity given to him to serve on the NSITF Board.
He said, "This is a call to duty. It is an opportunity for me to go in there and ensure that the sector which has not been benefiting from the NSITF scheme get all the necessary benefit.
"I thank the President for the opportunity. With this appointment, I want to urge all the stakeholders to comply with all the existing law guiding the NSITF because there are lot of benefits attached to it including training for workers in the dockworkers, NPA, shipping and seafarers' branch. 
"This is an opportunity for us to benefit from the scheme although some of the agencies like NPA and the dockworkers employers have been compliant.
"The trust that the workers in the union have in me is still there and we will make sure that we work to ensure they get their benefit. 
"We will not let them down, we will continue to fight for their right," he said.