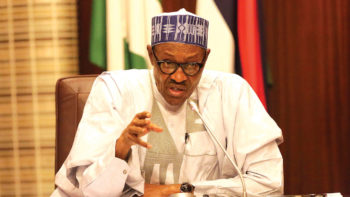 President Muhammadu Buhari and some of his aides are controlling Acting President Osinbajo, according to Reuters.
In a report titled: 'Nigeria stand-in careful not to upset the boat as Buhari steers from London', the news agency said Buhari has kept a grip on power despite his medical leave.
Since May 7, Buhari has been in London receiving treatment for an undisclosed ailment.
"Even from far-away London, Buhari and his aides have restrained Osinbajo," the report read.
"Osinbajo and his aides often hold meetings which have enlivened a presidential villa criticized for inertia — but he still seeks approval from Buhari or his chief of staff."
An unnamed presidency official reportedly said Osinbajo is scared to take any action without Buhari's consent.
"He (Osinbajo) is so scared to offend President Buhari to the extent that he takes no major action without consent from him through phone," the official who asked not to be named, reportedly said.
"He flew to London for a few hours last month to get Buhari's approval to appoint two ministers who had been already cleared by parliament.
"During the meeting, Buhari even asked Osinbajo to give the ministers no portfolio as he wanted to assign them himself after his return."
The report said Osinbajo is "walking a tightrope" to avoid policies that may annoy Buhari and his inner circle.
"The chief of staff and his team are working alongside Osinbajo on the understanding that (he) will not run in 2019," a government adviser was quoted to have said.
"Osinbajo has never said he wants to run… as we enter the election, the issue of mutual trust becomes crucial because nobody wants to be ambushed."
Reuters said "the more business-friendly" Osinbajo has been reluctant to challenge Buhari and that the acting president's bold economic reforms to "wrestle the naira into shape is fast closing".
The agency said the news of the imminent return of Buhari could affect the steps being made to bring Nigeria out of recession.
"President Muhammadu Buhari signaled over the past weekend that he is ready to return from receiving medical treatment in London as soon as his doctors allowed it," the report read.
"That could put paid to investor hopes for economic changes to qualify Nigeria for a World Bank loan to drag it out of recession. It will also leave the plethora of naira exchange rates standing, albeit perhaps closer to each other."
Cobus de Hart, senior economist at South Africa's NKC African Economics, was quoted as saying he was in doubt if the return of the president would go "hand in hand" with the acceleration of reform implementation.
"We don't expect any deviation from the current economic policy stance should President Buhari return," Hart was quoted to have said
"One could hope that the return of the president goes hand in hand with an acceleration of reform implementation, but we doubt this will be the case."
John Ashbourne, Africa economist at Capital Economics, also gave his opinion on the president's imminent return.
"There is a possibility that Buhari returns, sees things improving and thinks there is no need to change anything. Further reforms are desperately needed to achieve meaningful growth," he reportedly said.