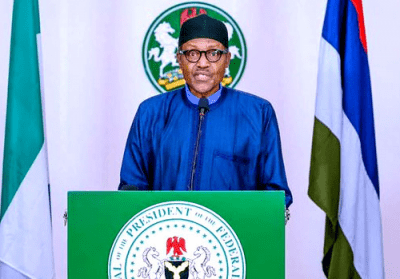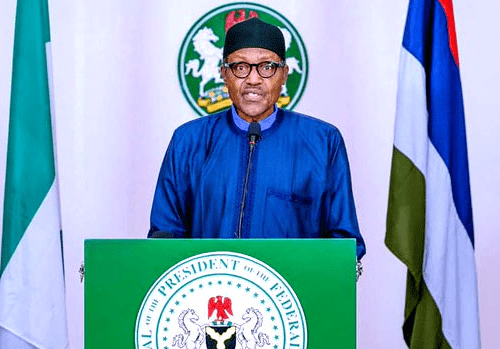 President Muhammadu Buhari on Monday extended by 14 days the lockdown of Lagos, Abuja and Ogun as a result of rising Coronavirus cases. This is even as the Nigeria Centre for Disease Control (NCDC) confirmed 20 more cases of the coronavirus disease, bringing the total in the country to 343.
In a tweet on Monday, NCDC said the new cases were 13 in Lagos, two in Edo, two in Kano, two in Ogun and one in Ondo.
"As at 09:50 pm 13th April there are 343 confirmed cases of #COVID19 reported in Nigeria. 91 have been discharged with 10 deaths," the agency said. 
It said so far, 19 out of 36 states and the Federal Capital Territory Abuja have confirmed cases of the infection. 
On the extension of the lockdown in the FCT, Lagos and Ogun States, President Buhari said it was necessary to extend the restriction of movement for another 14 days "effective from 11:59 pm on Monday, 13th of April, 2020".
The president, in a nationwide broadcast, lamented that Lagos State remains the epicentre and accounts for 54% of the confirmed cases in Nigeria.
He said, "When combined with the FCT, the two locations represent over 71% of the confirmed cases in Nigeria.
"Most of our efforts will continue to focus in these two locations. Majority of the confirmed cases in Lagos and the FCT are individuals with recent international travel history or those that came into contact with returnees from international trips.
"By closing our airports and land borders and putting strict conditions for seaport activities, we have reduced the impact of external factors on our country. However, the increase in the number of States with positive cases is alarming.
"The Nigeria Centre for Disease Control has informed me that, a large proportion of new infections are now occurring in our communities, through person-to-person contacts. So we must pay attention to the danger of close contact between person to person.
"Today, the cessation of movement, physical distancing measures and the prohibition of mass gatherings remain the most efficient and effective way of reducing the transmission of the virus. By sustaining these measures, combined with extensive testing and contact tracing, we can take control and limit the spread of the disease."
The president said government's approach to the virus remains, first, to protect the lives of Nigerians and residents living here and second, to preserve the livelihoods of workers and business owners.