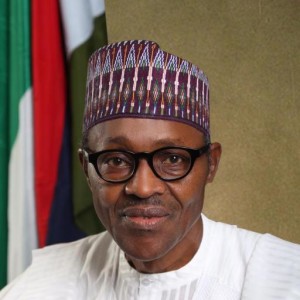 President Muhammadu Buhari and the President of Economic Community of West African States (ECOWAS), Jean Claude Brou, on Friday held a closed-door meeting at the Presidential Villa, Abuja.
Brou took over as ECOWAS President on Thursday. Speaking to State House correspondents after the meeting, Brou, said his visit to the State House was to thank President Buhari for his efforts towards regional integration in the West African sub-region.
He added that issues like stability in the sub-region, common market as well as common currency were discussed at the meeting.
He said: "Well yesterday (Thursday) March 1, the handover was done and I took charge. It was important after having taken charge, that I come and visit President Muhammadu Buhari, President of the Federal Republic of Nigeria to inform him that I am the new President of ECOWAS and to thank him for the support that he has continued to give to ECOWAS.
"Nigeria is the host country of ECOWAS and the most important country of ECOWAS, so it is extremely important that we come and thank President Buhari for the continuous support that Nigeria has provided to ECOWAS and inform him of some of the key issues facing ECOWAS.
"There are several activities, programmes and challenges and it is an opportunity to really seek President Buhari's guidance, advise and how best we can advance the agenda of integration in West Africa."
On what President Buhari's response was at the meeting, the ECOWAS President said: "President Buhari of course responded very positively. He is fully committed to promoting the regional integration agenda and he has promised to continue his support so that progress can be made for the benefit of all the population of the 15 member countries of the Economic Community."
Brou also said that he discussed some key challenges facing the sub-region with President Buhari.
According to him: "There are several challenges and of course much progress and advances have been made, but of course we still have to continue working.
"The Heads of State have given clean orientation to issues such as peace, stability, economic integration, common market and the issue of a common currency.
"Of course, if we continue to work together, we will make more progress and consider these issues."
Present at the closed-door were the Corte D'Ivore Ambassador to Nigeria, Toure Nee Konne Nanan and Diane Mamadi, Special Adviser to the President of Corte D'Ivoire.