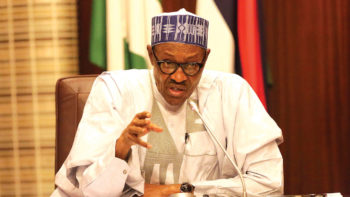 President Muhammadu Buhari has nominated Stephen Ocheni and Suleiman Hassan to fill the vacant ministerial positions in the Federal Executive Council.
Ocheni is from Kogi State which has not had anyone in the FEC, as constitutionally required, since the death of James Ochonu in an accident last year.
Hassan, Gombe State, is to replace Amina Mohammed who left Nigeria's public service to take up top responsibility at the United Nations.
Senate President Bukola Saraki read Buhari's letter, requesting screening and confirmation of the two ministerial nominees at the plenary on Wednesday.
Ocheni, born in 1959, hails from Uwowo in Igalamela local government area of Kogi State.
Currently, he is a professor of Public Sector Accounting and Dean, Faculty of Management Sciences at Kogi State University.
Previously, he was a Director, Finance and Accounts, in the Federal Ministry of Foreign Affairs (2010 – 2013), and Director, Office of the Accountant-General of the Federation (2003 – 2010).
Hassan is a politician. He was the chairman of the defunct Congress of Progressive Change in Gombe State.
The new nominations come barely 24 hours after the Senate suspended confirmation of the 27 persons nominated as Resident Electoral Commissioners of the Independent National Electoral Commission in protest against the refusal of Mr. Buhari to sack Ibrahim Magu as the acting Chairman of the Economic and Financial Crimes Commission despite his repeated rejection by the lawmakers.