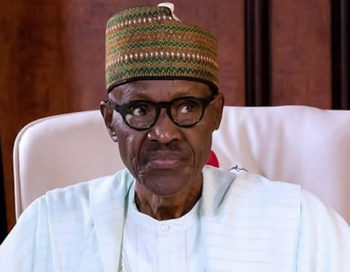 By Patience Danjuma 
The Special Adviser to the President on Media and Publicity, Femi Adesina, on Sunday gave reasons why President Muhammadu Buhari is delaying the declaration of his ambition in the 2019 presidential election.
He said Buhari is not speaking on his second term ambition yet to prevent opponents from sabotaging the country.
Adesina said if the President speaks too early about his ambition, he might unwittingly give ammunition to unnamed opponents to throw everything at him and sabotage the country.
He said that the President cannot speak on his intention to run or not to run with the election still about one year away as he knows the consequences of doing so.
"You know the peculiarity of Nigeria particularly now. If the president speaks too early, it's a problem. There is a lot of sabotage in the country.
"You have also heard so many have said 'don't run.' Because they know that if the President runs, other people should just run away because they don't have the foggiest chance in hell to beat him. So, they want to discourage him from running.
"Now, if he tells you 'I'm going to run,' and elections are still one year away, it gives them one year to sabotage the entire country from all fronts – politically, socially, economically – they would throw everything at him just to dissuade him from running.
"So when you know that, why then do you speak early? I think it makes a lot of sense for you then to keep things close to your chest till it is time for you to then say, 'ok, I'm running' by which time they can do less damage," he added. 
Buhari had in November last year, while speaking with some members of the Nigerian community in Cote d'Ivoire, said that he came to the meeting with two governors so that their people may vote for him in future.
While apologizing for turning up late at the occasion, he said, "First, I want to apologize for keeping you for too long seating. This is because I insisted on the governors attending this meeting.
"This is why I came along with them so that when we are going to meet you, when you are going to meet the rest of Nigerians, if you tell them that their governors were in the company of the President, I think that will be another vote for me in the future. I'm very pleased that they were able to turn up."
On his recent visit to Benue State over killings by herdsmen, Buhari also said at a stakeholders meeting that he could only make promises to them when he returns there for campaign if indeed he will be coming for campaign.
Adesina also explained the President's proposed visit to Rivers state, which Governor Nyesom Wike is faulting because he said it is based on the wrong premise.
The Presidency had listed Rivers among the states the President will visit over killings in parts of the country most of which is blamed on herdsmen.
When told that Wike does not understand why the President is basing the Rivers visit on crisis, Adesina said that Buhari wants to condole with the families of those affected by various killings in the state.   
Copyright Ships & Ports Ltd. Permission to use quotations from this article is granted subject to appropriate credit given to www.shipsandports.com.ng as the source.