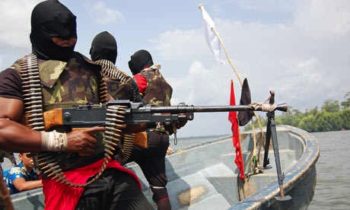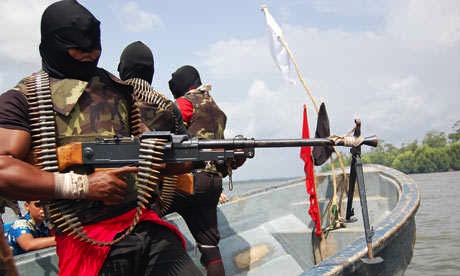 The Nigerian Ship Owners' Association (NISA) has lamented the loss of one third of their annual earnings to guarding against pirates' attacks on Nigerian waters.
In a chat with SHIPS & PORTS DAILY, President of the association, Aminu Umar said, "What we are facing as shipowners is very severe and the loss is huge. In our business of shipping, especially ships that sail the Niger Delta waters, we lose about one third of our earnings trying to guard against piracy. 
"I refer to the cost that accrues to engage guards on board our ships and then even the time lost in waiting for the guards to get onboard. What that mean is if I am supposed to earn freight of about $5 billion to $6 billion per annum, one third of that is funnelled into security costs. This also includes the cost of insurance cover for the ship in the event it is attacked by pirates."               
According to the NISA President, the high incidence of piracy has caused insurers to raise the premium on vessels coming to Nigeria because the country has been classified as a high risk area.
"Piracy is very much alive in the waters of the Niger Delta areas; this includes some sections of Escravos and Calabar. Vessels are being attacked. That means any vessel going there needs security escort. It is not good for our business because it takes days to get a naval escort to come onboard your ship. And those losses are impacting negatively on our business," he said. 
"The pirates often harm the ship crew; they beat up some of them. There have been incidences where some of the crew are killed. They equally do harm to the vessel; destroy the navigational equipment and the entire bridge of the vessel. On other occasions, the pirates would seize the cargo and then kidnap the crew.
"Piracy destroys the morale of the people working onboard. When your ship crew is kidnapped, there is the likelihood that you might not be able to get another crew. This is because no crew would like to come onboard a ship where the former crew were kidnapped," he said. 
He challenged the Nigerian Maritime Administration and Safety Agency (NIMASA) to be alive to its responsibilities in safeguarding the waterways.