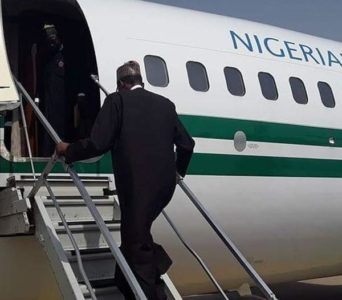 President Muhammadu Buhari will on Friday begin a 10 -day vacation.
He will proceed to London, United Kingdom, for the holiday.
While the President is on vacation, the Vice President, Yemi Osinbajo, will be in acting capacity as President.
The President's Special Adviser on Media and Publicity, Femi Adesina, disclosed this in a statement on Wednesday.
He said: "In compliance with Section 145 (1) of the 1999 Constitution, a letter has been transmitted to the President of the Senate and the Speaker of House of Representatives to that effect.