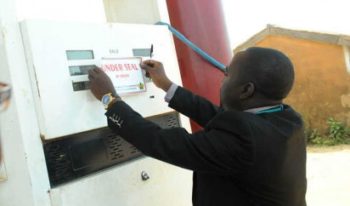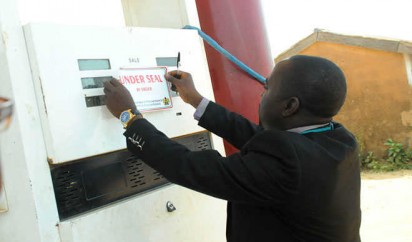 The Department of Petroleum Resources (DPR) in Niger has sealed six petrol stations over alleged sharp practices.
The DPR Operations Controller in the state, Alhaji Isah Abdulahi, said that the stations were sanctioned for hoarding, under dispensing and overpricing of the products.
Abdullahi said the defaulters would be made to face the penalty as stipulated in the regulations.
He said, "Every offence has its own penalty. For instance, if a filling station is sealed for under delivering, the fine is N100,000 per pump and such station is expected to pay fines to the Federal Government."
Abdulahi said the sealed stations would not be able to dispense petrol until the fines were paid.
He said it was not DPR's intention to seal petrol stations that have petroleum products and deny people access to the products but to ensure that they sell to the public at approved pump price.
Abdulahi, however, appealed to members of the public to assist the DPR with useful information on any station selling above the regulated prices.
The DPR official advised owners of filling stations to obtain licence to enable them to buy products directly from private and government depots.
On safety measures, he directed that marketers provide fire extinguishers and sand buckets at the filling stations for emergencies.