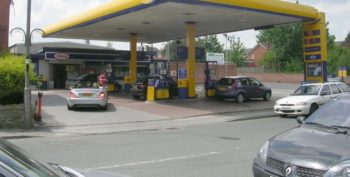 The Eket Office of Department of Petroleum Resources (DPR) on Wednesday threatened to shut filling stations operating in the state without registering with DPR from August 31.
Its Operations Controller, Dr Joseph Frank-Briggs, gave the warning at a meeting with officials of the Independent Petroleum Marketers of Nigeria (IPMAN) in Eket, Akwa Ibom.
He said that the office had noticed that the operators of some filling stations whose licence had expired had failed to renew them.
"Any filling station that does not renew its licence by the end of August will pay the sum of N250, 000 before the operator is allowed to operate or be shut down.
"To prevent any embarrassment, IPMAN members should display their renewed licences in their filling stations.
"We want to stress that it is an offence not to display your licence in your filling stations," Frank-Briggs said.
Frank-Briggs frowned at marketers who were in the habit of adjusting their fuel pump to short change customers.
He said that any filling station under-dispensing petroleum products would face the wrath of the law.
On the issue of kerosene explosion, he said that the department would partner IPMAN members to reduce adulterated petroleum products to the barest minimum.
"DPR and IPMAN need to work together and see how the issue of kerosene explosion will be nib in the bud.
"We cannot allow unscrupulous elements in the society to contaminate kerosene that will affect the lives of the people," he said.
IPMAN Chairman of IPMAN in Akwa Ibom, Ubong Isong, expressed sadness over incessant kerosene explosions in the state.
Isong said that many families had been affected by such explosions.
"From our investigation, no marketer had been involved in the adulteration of kerosene. The department should extend its investigations to surface tank operators in the state," he said.