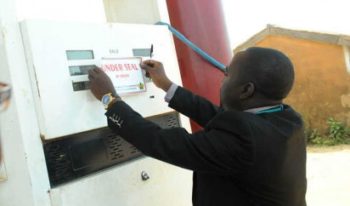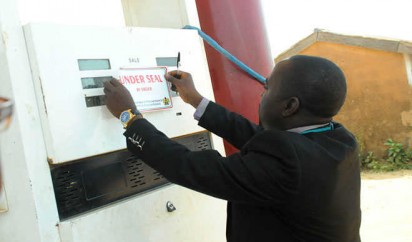 The Department of Petroleum Resources (DPR) has said it sealed five petrol stations in Lokoja, the Kogi State capital for selling Premium Motor Spirit (PMS) above the government regulated price of N145 per litre.
The DPR Operations Controller in charge of Kogi state, Engineer Amos Jokodola ordered the sealing while inspecting all the petrol stations in Lokoja on Wednesday to assess the compliance level and sales of the product, expressed disappointment over the attitude of some fuel dealers who derived the pleasure of flaunting the government price.
Jokodola also condemned some stations for hoarding the product to cause artificial scarcity despite having enough petrol in their underground tanks.
"Imagine, some petrol stations have enough fuel but they choose not to sell to customer; we are coming round the stations to force them to sell at government price.
"The five stations we sealed up have fuel and sell above government price while some saw us coming and closed their fuel stations. We will continue to monitor them until they comply and make the petrol available to motorists to buy", he said.
He warned that any dealer who chooses to go against government regulated price per litre will be sanctioned appropriately, adding that DPR will not hesitate to seal any erring fuel station in the state.