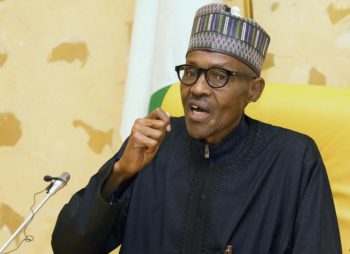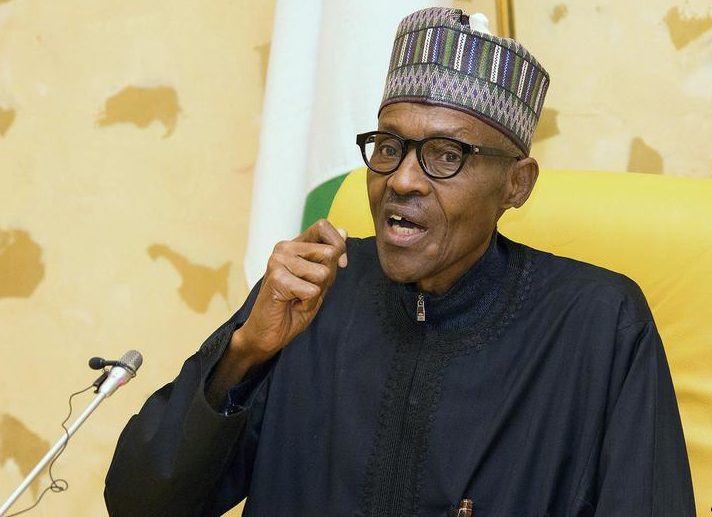 Special Adviser to President Muhammadu Buhari on Media and Publicity, Femi Adesina, says his principal will not seek re-election if he considers his health as a challenge.
Although Buhari is yet to speak publicly about his reelection bid, his supporters have been hinting towards him staying in office beyond 2019.
On Friday, the Governor of Imo state, Rochas Okorocha, said all his colleagues in the All Progressives Congress (APC) have endorsed Buhari for a second term.
Ministers and top members of the ruling party also witnessed the flagging off of the south-west zonal office of Buhari campaign in Ibadan on Saturday.
Speaking with state house correspondents on Sunday, Adesina said Buhari would consider his health before taking any decision on 2019.
He said, "Health is wealth. The president is not a frivolous person. If he thinks that his health cannot carry anything, he will not do it.
"So, of course, his health will matter a lot. It will be very important but we need to give the glory to God for the way he is now.
"Every day you see the president, you see a glow about him, you see a freshness about him. I think he's even in a better state than when he came in 2015. It's all to the glory of God.
"So, once he assesses that his health can carry it, there's nothing wrong if he steps into the fray. But he has the final decision."
The health condition of the president was a major issue last year. Buhari spent over 100 days at a London hospital.
Adesina also said free and fair election is one of the legacies Buhari intends to leave behind.
He said the president has demonstrated that he respects the will of the people.
"The president has always said, he said it publicly before but those of us who are his aides when we talk we reiterate it that if it is the only thing he does, he wants to give free and fair elections to the country, elections that are acceptable.
"And you would have noticed that since this government came, there have been elections APC didn't have to win.
"It was not like that in the past when a certain party was in power. They won all the elections that held in states.
"But you saw Anambra. Just this weekend, you saw a senatorial election there. Some months ago, in November, you saw the governorship election. If APC had wanted to overrun Anambra using federal might, it would do and it would win the election.
"Election had held in Bayelsa under this administration, APC didn't do it. Ondo, APC won fair and square. Kogi, it won fair and square. Where APC wins, it wins. Where it loses, it loses. That's the attitude of the President. Your party doesn't have to win by hook or crook.
"So, he says if it is the last thing he does, he will leave free and fair elections for Nigeria. So, he will bequeath free and fair election to Nigeria and that is happening," Adesina said. 
He also advised those who have been endorsing Buhari to wait until the President makes his position on the election known.
"Then, talking of his own personal ambition or lack of it, we have to wait until he blows the whistle. You can't start a race until the whistle is blown. So, when he blows the whistle and say 'yes, this is my ambition,' then, the race start. So, for now, we just say that we keep waiting on him to tell us what direction to go," he said.
For those advocating that Buhari tow the Nelson Mandela option of four years only, Adesina said, "Of course, this is a democracy. People will always have a right to their opinion. You know one thing about democracy is that there is multiplicity of opinion. So, those who believe in the Mandela option, it is their right. And it is also the right of the president to run or not to run. So, you don't abridge the right of anybody under a democracy. "
On whether Buhari has done enough to give him a second term, Adesina said, "I believe that if the president wants to run, he can run. I will support him. I will always support him any day.
"Then, has he done enough? More than enough. In fact, a second term will give him chance to consolidate on what he has done.
"The things he has done are apparent: security, despite the challenges of the moment, you can't rule out what he has done in security. Economy: economy went into recession, stayed there just for one year, it has come out and the indices are are good. Even the World Bank has projected 2.5% growth for Nigeria this year. So, in the economy, the government is doing well. The economy is like a plane with its nose up. As long as you have a plane with its nose up when it's taking off, it's good news.
"Anti-corruption, no friend, no foe. That goes on.  So, those three things he appointed for himself, one, to secure the country, two, to fight corruption, three, to revive the economy, they are going well."  
Copyright Ships & Ports Ltd. Permission to use quotations from this article is granted subject to appropriate credit given to www.shipsandports.com.ng as the source.