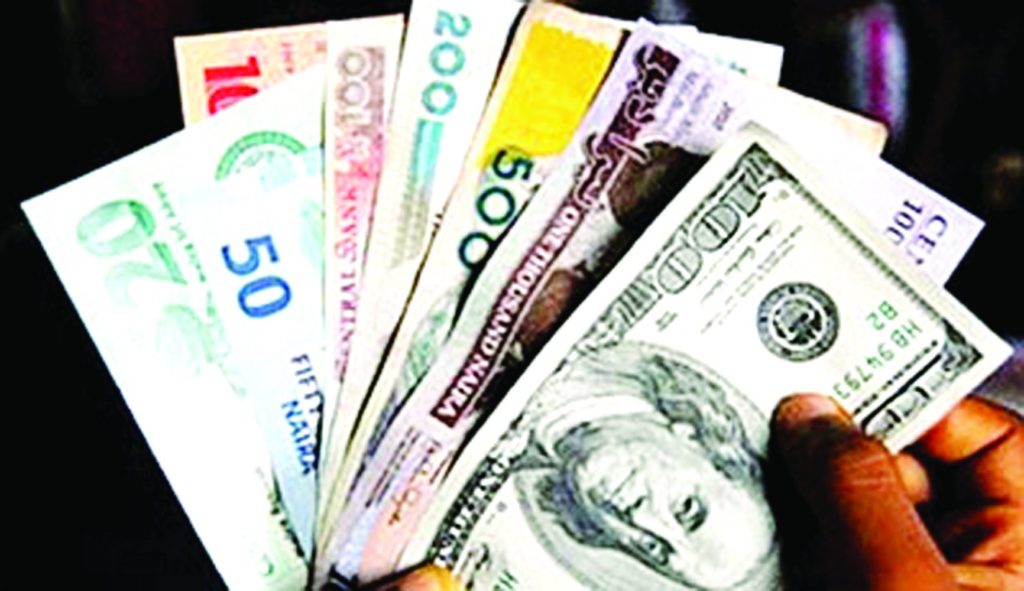 In spite of optimism of improved economic conditions, businesses across the country said that they expect the naira to further depreciate, while interest rate and inflation rate would continue to rise.
These were highlights of the Business Expectation Survey (BES) conducted by the Central Bank of Nigeria (CBN) last quarter. Majority of the respondent firms expect the naira exchange rate to depreciate in the current and next quarters, as the confidence indices stood at –14.7 and –5.1 points, respectively.
Respondent firms expect inflation rate to rise in both the current and next quarters, as the confidence indices stood at 18.5 and 7.3 points, respectively. Respondent firms expect the borrowing rate to rise in both the current and next quarters as the confidence indices stood at 10.6 and 4.9 points, respectively", the survey revealed.
The Business Expectations Survey (BES) is a quarterly survey of leading firms drawn from Business Establishment updated frames of Central Bank of Nigeria and the National Bureau of Statistics. The BES result provides advance indication of change in the overall business activity in the economy and in the various measures of activity of the companies' own operations as well as selected economic indicators.
The survey for the first quarter of 2015 was conducted between February 2nd and 13th.  The survey indicated that, "Respondent firms were optimistic on the macro economy as the business condition in Nigeria was expected to improve in Q1 2015. The optimism was driven by the opinion of respondents from the services sector (7.2 points), followed by wholesale/retail trade (4.1 points) and industrial (1.6 points).
"Respondents' optimism in the volume of total order and the internal liquidity position, buoyed the volume of their business activities in the current quarter. Similarly, the positive outlook in access to credit by the majority of firms upped the financial condition of firms in the review quarter.
"The positive outlook in the volume of business activities of the firms implied improved prospects for employment in the next quarter. The sector with the highest prospect for employment is the services sector followed by wholesale/retail trade, industrial and construction.
"The respondent firms emphasized that insufficient power supply was the major factor constraining the business activity in Q1 2015. Other constraining factors are high interest rate, financial problems, com- petition, unfavourable economic climate and unfavourable political climate."
Copyright Ships & Ports Ltd. Permission to use quotations from this article is granted subject to appropriate credit given to www.shipsandports.com.ng as the source.