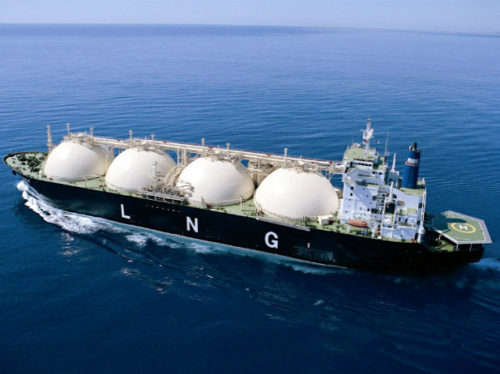 A massive liquefied natural gas export project in Canada has been given the final go-ahead from project partners, LNG Canada said on Tuesday.
This is the first major new LNG project to win approval globally in five years.
First gas from the project is expected before 2025, aiming to feed an expected surge in demand for the cleaner fuel from hungry Asian buyers, mainly China.
LNG Canada is the single largest infrastructure investment in Canadian history and its construction provides a much needed boost for Prime Minister Justin Trudeau's ruling Liberals, who have struggled with an exodus of global majors from Alberta's oil sands and a series of setbacks in building a crude pipeline expansion to Canada's West Coast.
The project will allow LNG to be shipped to Asian markets far faster than from the U.S. Gulf Coast.
Stakeholders Royal Dutch Shell, Malaysia's Petroliam Nasional Bhd, PetroChina Co Ltd, Korea Gas Corp and Japan's Mitsubishi Corp have given final investment decisions, LNG Canada said on its website.
Shell said construction of the project at Kitimat in British Colombia will start immediately, with first LNG expected before the middle of next decade.
Mitsubishi said the total estimated development cost of the planned Kitimat LNG plant is about US$14 billion. Earlier estimates of the total cost of the project had put it at about C$40 billion ($31 billion).
Shell said the project will initially export LNG from two processing units or trains totaling 14 million tonnes per annum, with the potential to expand to four trains in the future.
PetroChina and Kogas approved project financing late last week while Shell, Petronas and Mitsubishi made their announcements on Tuesday.
Agency Report