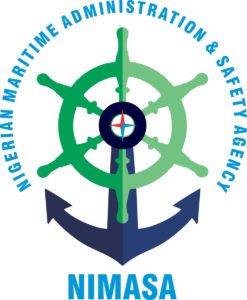 The Nigerian Maritime Administration and Safety Agency (NIMASA), on Monday in Lagos signed a Memorandum of Understanding (MoU) with the World Maritime University (WMU), Malmo, Sweden to develop human capacity for the sector.
NIMASA Head of Corporate Communications, Isichei Osamgbi in a statement made available to journalists said the Director-General of NIMASA, Dr Dakuku Peterside, signed on behalf of his organisation, while the President WMU, Cleopatra Doumbia-Henry signed for the university.
Peterside in his speech after the signing of the MoU explained that he led a delegation from Nigeria to Malmo for the purpose of maritime development.
He expressed optimism that the MoU would help NIMASA realise its strategic plans to reposition Nigeria's maritime sector.
He said, "WMU is an important element of the strategic reforms and repositioning of NIMASA to be the leading maritime administration in Africa.
"This is also part of ongoing reforms of the maritime sector in Nigeria which the President of Nigeria and Minister of Transportation are championing.
"The partnership with WMU is in line with the four pillars of NIMASA's medium-term growth plan.
"Which addresses capacity building, particularly raising a new generation of forward-looking maritime policymakers and regulators."
The NIMASA boss expressed gratitude to the President and Management of WMU for their cooperation, giving a firm commitment that NIMASA would actively implement the provisions of the MoU.
In his remarks, the President of the WMU, Doumbia-Henry expressed optimism that it would help to support Nigeria's economic growth.
He said, "We are delighted with the engagement with NIMASA in the framework of this MoU which will set the stage for a new partnership with Nigeria.
"We will also help support Nigeria's economic growth and the competitiveness of its maritime industry as well as advance the maritime interest of the country. This MoU also supports WMU's commitment to the UN Sustainable Development Goals (SDGs).
"Especially Goal four which focuses on ensuring inclusive and equitable quality education and promoting lifelong learning opportunities for all, and Goal 14 which covers ocean issues, including maritime."
The MoU covered academic, collaborative and reciprocal activities in the fields of training and research to be provided by WMU geared toward building capacity to grow the Nigerian maritime industry.
Arrangements relating to fellowship funding for the WMU M. Sc programme are included as well as the M. Phil programme offered in cooperation with the IMO International Maritime Law Institute (IMLI) in Malta.
The MoU provides for NIMASA officers to take advantage of WMU's distance learning portfolio as well as Executive Professional Development Courses to reinforce the capacity of its staff.