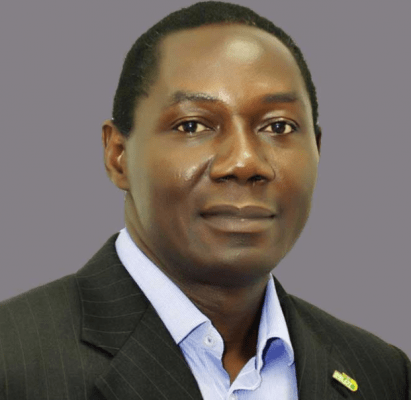 I am certainly not an emotional person. I hardly cry. Or better still, I don't cry. Well, until a few days back. Perhaps because of the nature of my job, I have mastered the art of suppressing my emotions. I am able to keep an unruffled appearance no matter what goes on inside. As a result, friends and folks see me as a hard guy. But Captain Marvin Abe successfully broke down the steel walls on December 27 and 28. I don't know how it happened, but I cried on both days. The tears flowed freely and I cried so much my head hurt. 
By way of introduction, Captain Abe is the Managing Director of Apapa Bulk Terminal Limited (ABTL). ABTL is the port operating arm of Flour Mills Plc. Prior to his appointment as ABTL Managing Director, he served as a Deputy Director at the Nigerian Maritime Administration and Safety Agency (NIMASA). He also served in various capacities at the defunct Nigerian National Shipping Line (NNSL), Nigeria Liquefied Natural Gas (NLNG) and Pacific International Limited (PIL), among others. He had the honour of working on some ships owned by the defunct NNSL and of serving as the Master of some NLNG vessels at a very young age.

I don't remember meeting this accomplished Master Mariner until he moved to ABTL a couple of years ago and since then, we have become a bit close and he has earned my utmost respect. However, I have not summoned enough courage to visit him in his office. Perhaps this is because his two predecessors in that office were my friends. The pioneer MD of ABTL, Captain Emmanuel Omotayo was indeed an 'egbon' and mentor with whom I worked closely from 2006 when terminal operations at the port were concessioned until his untimely demise on March 11, 2013. His sudden death shook me. His successor, Captain Mohammed Bashir was also a good friend. We knew each other since his days at Chief Isaac Jolapamo's Morlap Shipping. Unfortunately, Captain Bashir also died in office. Then came Captain Abe.
Captain Abe is a true gentleman. He has a simple appearance and carries on with a calm demeanor. My respect for him made me honour his invitation to attend the launch of a book he wrote. "Please take this as a formal invitation to my inaugural book launch, your support will be deeply appreciated. This novel was written in honour of a very special woman, her struggle, successes and failures. It's a true life story fictionalized to make a very pleasant read. I will deeply appreciate your kind support in the launch come 14 December 2019, thank you," his whatsapp message read. 
I made it a point to attend and thank God I did. I got a copy of the book and because my schedule was a bit tight at the time, I decided to defer reading it until the holiday. I am typically a fast reader and I expected to complete reading the 366-page novel within a few hours. I took it with me on a trip on 15th but somehow I was preoccupied with a lot of other issues. On my way back on 27th, I determined to read it in the plane. It was a pleasant piece and I enjoyed reading it right from the opening pages. I was halfway through by the time we landed. Immediately I got home and freshened up, I buried myself into its pages again. It was difficult to put down. I also personally find it difficult to leave a task uncompleted. I read till about 1 a.m. though I had to pause intermittently to wipe the tears from my eyes, defog my head and recompose myself. It was a riveting account of his early life with the enigmatic Lami. I cried and cried. At a point, I couldn't continue reading not due to physical exhaustion but because I had become emotionally drained. I went to bed.  
As soon as I woke up a few hours later, I picked it up again. The tears became uncontrollable. Marvin Abe's narration was gripping. He divulged it all. He dished out a compelling account of pure love on the one hand, and of family members' cruelty against one of their own, on the other. The people he trusted to protect him turned against him and the love of his life. He suffered the Josephic experience as narrated in the Old Testament. But his was worse. His siblings not only traded him off out of envy, they succeeded in destroying everything dear to him. Nothing hurts more than being betrayed by those you least expect to hurt you.
The saddest thing about betrayal is that it never comes from your enemies. It is always an inside job. How does anyone justify the kind of betrayal this man and his wife had to live through at such a young age? How did he survive all those spiritual darts against his destiny? Unfortunately, his wife, who lost six children through a chain of miscarriages, didn't survive and she succumbed to the cold hands of death in her prime. I cried and cried. Life is tough and this man experienced it in its rawest form. But through it all, he has decided to march on. I hope the book offers some sort of closure for him, twelve years after Lami's death. 
Aye aye Captain! I salute your courage and candour. I salute your resilience and fortitude. I recommend The Voyage of Saints to all. The book will come handy also for those who desire to develop seafaring careers, especially as deck officers. It also offers a bit of front row account of how NNSL was destroyed by its own managers and the political elite through avarice. 
Captain Marvin Abe, what can I say? You are my Man of the Year 2019.