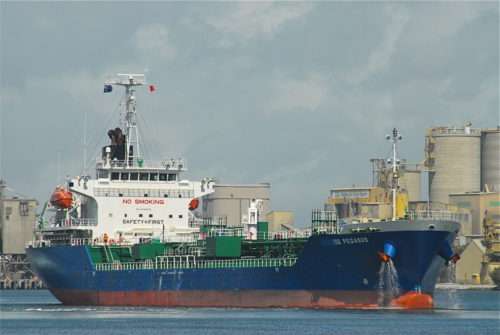 A captain of a chemical tanker has lost his job after being found drunk aboard the vessel moments before it was due to leave Port Taranaki carrying tonnes of methanol.
About 11pm on Tuesday, SG Pegasus shipmaster Saurabh Kumar Singh was waiting to be guided out of the harbour by a pilot when a pilot suspected he had been drinking and phoned police and Maritime New Zealand.
A pilot is used to guide a ship out of port before disembarking and handing control back to the captain, who maintains command of the vessel the whole time.
When officers arrived at the ship Singh, who was responsible for overseeing the operation of the chemical tanker and its crew, underwent an evidential breath test.
He returned a reading of 881 micrograms of alcohol per litre of breath – the seafarer's legal limit is 250mcgs.
Source: Stuff