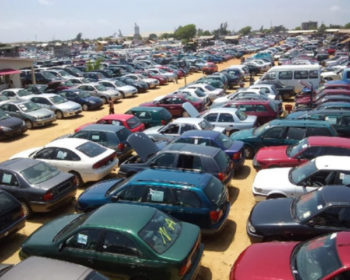 The National President, Association of Motor Dealers of Nigeria (AMDON), Prince Ajibola Adedoyin has urged all its members to use the opportunity provided by Nigeria Custom Service to regularise their vehicle duty payments.
Prince Adedoyin who stated this while addressing members of the media on what he described as "a simple issue that have been misinterpreted and misrepresented" said that the decision to have all vehicles duly registered with custom was born out of the hardship and negative consequences suffered by their members on issues relating to vehicles duty payment.
"Following the meeting we had with Customs in January, the Comptroller General approved a grace period for us with a 60% rebate across all board.
"We asked for the exercise because we are tired of all the problems our members and customers go through and as long as the Custom is still empowered to do what they do, this exercise should not be criticised rather they should be encouraged." he said.
To buttress the association's level of properness for transparency with Duty payment, he said they are working on automation verification sticker platform that will eventually interface with Custom so that potential vehicle buyers will have the opportunity to verify the authenticity of duty payment before purchase.
He urged members of the public to rather clamor for a reduction of duty tariffs and levies as well as ill-informed automotive policies which he said is killing the transportation industry.
"This policy is what has brought us to the position we are now. All in an effort to make imported fairly used vehicles unaffordable, thereby forcing Nigerians to patronise the undutied and unaffordable assembled in Nigeria Vehicles.
"Since the inception of this administration, we have tried to reach them to no avail. That policy should be suspended and reviewed. All other countries that have successfully implemented that policy have viable transportation system. But in Nigeria its different, the air is out of reach to a lot of people and the rail is not as efficient as it should be, so the road for now is the most efficient and available transport system and anything that affect it, affects the whole country.
He appealed to members of the National Assembly to kindly see that something is done about the said policy.