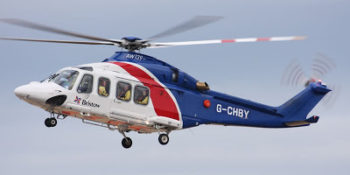 The Federal Government has changed its stance on the banning of helicopters shuttle services from Kaduna to Abuja by some helicopters companies following the temporary closure of the Nnamdi Azikwe International Airport, Abuja.
The National Security Adviser, Babagana Munguno, had earlier in the week announced the ban on such services.
But the Minister of State, Aviation, Hadi Sirika, told State House correspondents on Wednesday that the government had rescinded its decision on the matter.
Sirika said with the latest development, helicopters can continue to be flying into and out of the Abuja airport.
He, however, said the city centre remained a no-fly zone.
The minister said, "On the helicopter issue, the National Security Adviser has the constitutional responsibility vested on him by the President to advise him on national security matters.
"In his wisdom, he had earlier sent out letters banning helicopters operation into the (Abuja) airport but the National Security Adviser has earlier this morning (Wednesday) said helicopters will continue to fly into Abuja airport from wherever.
"Then, the procedure that they will use to approach the airport under landing spot will be advised accordingly before the end of today (Wednesday).
"This means that helicopters can come into Abuja and out bearing in mind that within the metropolitan city of Abuja, there are no fly zones and this is very normal in every country.
"They have areas where there are no fly zones but the National Security Adviser this morning approved that helicopters should enter Abuja airport and out but the procedures in which helicopters should enter into Abuja and the spot which the helicopters will land will be advised in due course and it shall be before the end of today (Wednesday)."
Sirika added that the operation at the Kaduna International Airport had been going on smoothly since the closure of the Abuja airport.
He assured all stakeholders that the government would ensure that work is completed at the Abuja airport within the remaining five weeks available to it.
He said apart from the Ethiopian Airline which has started landing in Kaduna, the government was talking to other airlines to see reason and begin to come.
The minister said, "We are talking to other airlines within Nigeria to see the possibility of doing it.
"In an event where British Airways or Lufthansa may not come, we are into negotiations that will make them go into London and Kaduna daily just like the British Airways was doing in Abuja.
"I think within the next couple of days, we shall conclude and if it is possible we shall announce to Nigerians that there will be flight from Kaduna to London and back.
"We will be using the advantage of the gap created by British Airways out of Abuja, that is going on.
"Yesterday (Tuesday), I was with British High Commissioner. I discussed with them for onward delivery to their own country. We are ready here; we have the aircraft that we can deploy. The airline that we can use to go to London and back on daily basis, we shall keep you posted within the next couple of days."