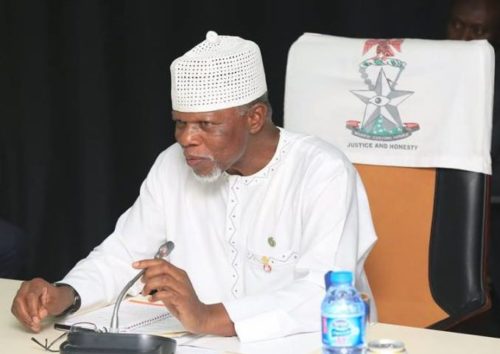 The Comptroller-General of Customs, Hameed Ali, has restated his call for the Federal Government to review the 35 percent levy on imported vehicles to 10 percent.
Ali made the call on Monday at the 2019 International Customs Day celebration in Abuja with the theme: "SMART borders for seamless Trade, Travel and Transport."
He said, "What I suggested which is something we have been suggesting, is on Automotive duty. If you know how the duty has been shared; we have 35% duty, 35% levy. But if you import a brand new vehicle to Nigeria you pay 70% duty. From what we have done-analysis and statistics, I discovered that this duty has now driven most of our importers to our neighbouring ports.
"Also, it has increased the rate of smuggling into this country. Having interacted with our stakeholders, what we discovered is that the sudden increase in duty is what is driving them to other ports. And the 35% was for us to encourage our own Automotive industry in order to ensure that we develop, but 20, 30 years down the road we cannot develop it and we are giving away a lot of money. It does nothing, it is a waste. We have reduced that.
"It is our hope that statistics and volume of import will increase and therefore the duty collected by Customs will increase.
"So we are advising and we will continue to do that, that government should review the levy. And we are asking that it should be reviewed close to about 10%. If you do that, it means that collecting duty from new vehicle will be about 45% as 35% is the duty and 10% is the levy.
"I am sure that with that we will get an increase in the volume of importation, save the lives of our people because smuggling will reduce, and therefore, we will increase the intake in terms of revenue and therefore the economy will develop."
Ali further stated that with the right equipment to combat smuggling the agency will double, surpass its 2019 revenue target of N887billion and even its last year collection of over N1.22 trillion.
"Our sea ports and airports will be covered by non-altruistic equipment. That will give us 100% examination of everything that comes into this country. Not only revenue will rise, it will effectively secure this country against illicit importation," he added.