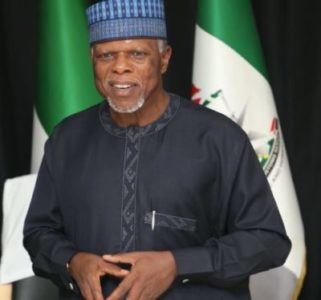 Comptroller-General of Customs, Hameed Ali has acceded to a demand by the National Association of Government Approved Freight Forwarders (NAGAFF) to set up a joint committee comprising its members, members of the Association of Nigerian Licensed Customs Agents (ANLCA) and the officials of the Nigeria Customs Service to regularly discuss trade-related issues.
Ali, who gave approval for the setting up of the committee in Lagos on Monday while addressing members of NAGAFF during his one-day official working visit to the headquarters of the association, stated that the committee would create a platform that would enable the stakeholders interact on a regular basis with the NCS.
He said, "We are now on the path of creating a stronger synergy and I buy your advice that we should form a committee that will incorporate NAGAFF, ANLCA and Nigeria Customs Service.
"That will create the platform to enable us interact on a regular basis, and when there are issues, that committee should be able to look at it and proffer solutions before it becomes a problem. 
"The gap between us is the issue of communication. I believe that once we have such a committee in place that meets on regular basis, all these issues that are now seemingly becoming a problem can be resolved with less stress." 
Ali said his visit to NAGAFF was to further strengthen the relationship that existed between Customs and the association saying "there cannot be Customs without clearing agents just like there cannot be clearing agents without Customs".
"If we are the ones that grant license for you to operate, then there is no gainsaying you are part and parcel of us. We don't see these organizations as separate organizations but we see these organizations as sister organizations that were established to be able to ensure the ease of doing business with the maritime, ports and borders.
"We felt we are in a better position to come so that we meet with everybody that is involved.  We will also have the chance to interact with quite a number of you and it will give me the opportunity to see quite some faces that I have never seen long time ago," he said.