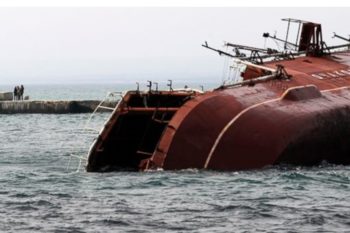 A cargo ship sank in the Black Sea off Istanbul on Wednesday and a search and rescue operation is underway for the 10 Turkish crew members, the coastguard said.
The ship sent a distress signal early on Wednesday, the coastguard command said in a statement.
An operation was immediately launched to find the 10 Turkish crew.
It said that the ship sank to a depth of 88 metres (288 feet) underwater some seven miles from the shore.
Lifeboats, lifejackets and other gear believed to belong to the stricken vessel were found on the surface.
Dogan news agency said the equipment carried the name of the ship "Bilal Bal".
The coastguard said a submarine was also requested to help search for the missing crew.
The ship left from a port in the northwestern province of Bursa on Friday, Hurriyet daily reported.
Dogan said the ship belonged to an Istanbul-based company called Demsa Denizcilik. Reports said that it was carrying iron powder.
Agency report