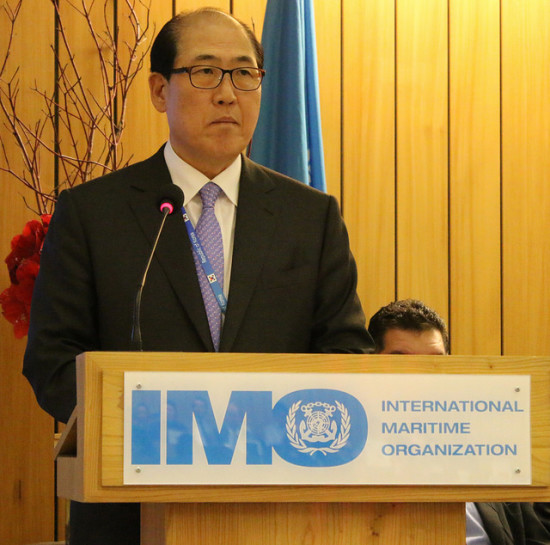 Caribbean states and territories have re-affirmed their commitment to implementing the International Maritime Organisation (IMO) standards for safe, secure and sustainable shipping. This is part of wider efforts to intensify investments and harness the full potential of the oceans, rivers and lakes to accelerate economic growth, create jobs and fight poverty. 
To this end, ministers responsible for maritime transport and other participants representing the Governments in the region met at a High Level Symposium recently in Montego Bay, Jamaica, under the theme, "Maritime Transportation: Harnessing the Blue Economy for the Sustainable Development of the Caribbean". 
More than 90% of trade in the Caribbean is carried by ship. Addressing the meeting, IMO Secretary-General Kitack Lim highlighted the importance of collaboration and cooperation in the region to implement IMO measures and support the achievement of the United Nations' 2030 Agenda and the Sustainable Development Goals, to which the IMO is fully committed.
"The achievement of these goals requires strong collaboration and cooperation among all stakeholders. Our understanding of sustainable development today embraces a concern both for the capacity of the earth's natural systems and for the social and, not least, economic challenges faced by us all. A prosperous, smart and green shipping industry can contribute to a blue economy from which we will all benefit," Lim said.
The High Level Minister Symposium adopted a resolution, which highlights the need for commitment at the highest policy making level in order to harness the potential of the blue economy. The resolution supports IMO's initiative for Member States to develop national maritime transport policies, recognising the vital role that a structured maritime transport policy contributes towards sustainable growth and employment in the maritime sector.
During his visit to Jamaica, Secretary-General Lim visited the Caribbean Maritime University in Kingston, Jamaica, where he toured the facilities and met cadets.
Lim also met the Hon Robert Montague, Minister of Transport and Mining, Jamaica, and host of the High Level Minister Symposium and Hon. Pearnel Charles Jr, Minister of State, Ministry of Foreign Affairs and Trade, Jamaica.
Following the symposium (27 February), senior maritime administrators in the region met for a Regional Workshop, in Montego Bay Jamaica, from 28 February to 1 March, facilitated by IMO and chaired by Jamaica. The workshop covered the latest regulatory and other developments in the international maritime sector in the Caribbean Region. The workshop was designed to provide Caribbean maritime administrators with the latest information on current and future developments at IMO and to facilitate the exchange of information between Caribbean administrations. The workshop also identified the development of a list of technical assistance priorities for the region for the 2020-2021 biennium.
Anguilla, Antigua and Barbuda, the Bahamas, Barbados, Belize, Cayman Islands, Curacao, the Commonwealth of Dominica, Grenada, Guyana, Haiti, Jamaica, St. Kitts and Nevis, Saint Lucia, Saint Vincent and the Grenadines, Sint Maarten, Suriname and Trinidad and Tobago.
Source: IMO