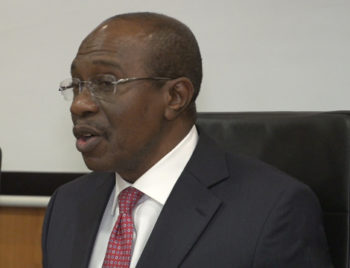 The Central Bank of Nigeria (CBN) has given exporters who fail to repatriate their proceeds a 90-day moratorium to comply or face complete ban from banking services in Nigeria.
CBN's Director of Banking Supervision, Ahmed Abdullahi disclosed this at the end of the first bankers committee held in Lagos yesterday.
Abdullahi said, "There is a provision in the foreign exchange manual that requires all exporters to repatriate the proceeds of their exports.  A number of exporters don't and we are saying, an exporter may be banned from accessing banking services in Nigeria."
In the same light, Chief Executive Officer of Citi Bank, Akin Daawodu said, "A sort of stricter measure was agreed and a 90 days moratorium was agreed for the backlog to be cleared, after which the CBN will resume its right to punish defaulters."
The foreign exchange guideline stipulates the repatriation of crude oil proceeds, not longer than 90 days, while non-oil export has a grace period of 180 days.
The bankers committee has unanimously agreed to harmonize the sales of foreign exchange at N360 to a dollar by removing the extra commission charged by individual banks.
The Managing Director of FSDH Merchant Bank, Hamda Ambah, said, "There were some misunderstanding and some banks were charging some commission in addition to the N360.
"We are saying by this declaration that we have unified that rate for the benefit of Nigerians and we urge customers of banks to report any bank that is found wanting."
The banks are currently buying at N357 and selling at N360 while bureau de change operators buy at N360 and are expected to sell at N363 to a dollar.