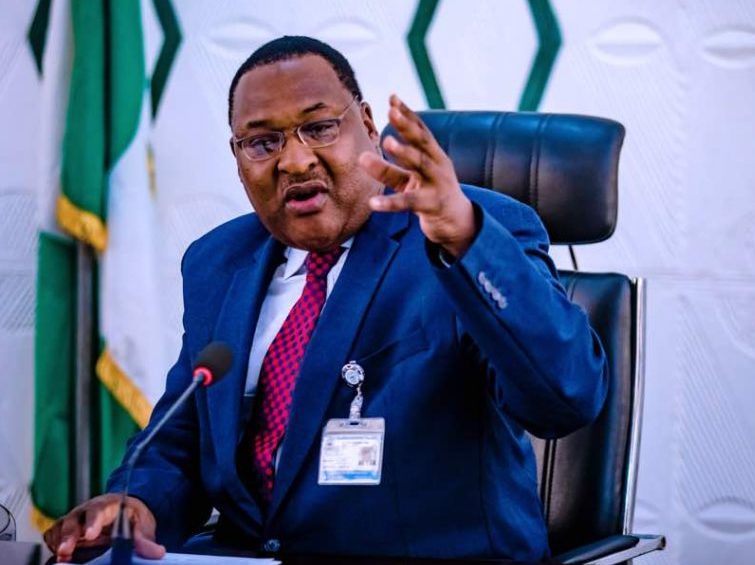 The Executive Secretary/CEO of Nigerian Shippers Council, Hassan Bello, has said that the situation on the Tin Can Island Port, Lagos access road has become unbearable for many stakeholders and therefore needs to be addressed "as quickly as possible" by the Federal Government.
On Monday, SHIPS & PORTS reported that truckers jerked up haulage costs by 50% from N1.2million to N1.8million within one week to move a container from the Tin Can Island Port, Lagos to any other part of the city, as extortion by security officials on the port access road continues unabated.
Barely a year ago, cost of trucking from the Tin Can Port was about N300,000.
The haulage cost from Tin Can Port is now three times the cost of haulage from the Apapa Port, which has remained at an average of N600,000 since the beginning of this year.
Many truck operators attribute the escalating cost of haulage services at the port to bad roads and extortion by security officials.
Many truck drivers, who spoke with journalists, said they pay more than N200,000 per truck to gain access into the port.
But in a letter titled MASSIVE CONGESTION AT TIN-CAN ISLAND PORT with reference number NSC/ES/ABJ/GEN/VOL.11/404, dated 14/12/2020 and addressed to the Permanent Secretary, Federal Ministry of Transportation (FMOT), Abuja, Bello said the situation at Tin Can Island Port has become "sore".
"So it is a very sore situation with truckers, freight forwarders and others threatening to escalate their protest, the whole of the Tin Can Island is a high security risk area.
"The situation is critical and needs to be addressed as quickly as possible," Bello stated in the letter.
"It is also notable that the congestion has affected the sea side with ships not delivering cargo to the terminal because there is no space."
The NSC boss asked the Federal Ministry of Transportation to convene an emergency meeting on or before Friday 18th December (today) to address the situation.
The meeting, he suggested, should have in attendance officials of the FMOT, Federal Ministry of Works and Housing, Nigerian Ports Authority, Nigerian Shippers Council, Federal Road Safety Corps (FRSC), terminal operators ad Hi-Tech Construction Company, which is the contractor handling reconstruction of the Apapa-Oshodi Expressway.