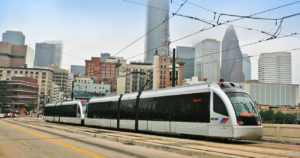 China's state planner has approved a total ¥78.7 billion ($11.45 billion) of urban railway projects in the capital of the northern Jilin province.
This is the country's first urban rail project to be approved in a year, local media reported on Sunday.
The approval for the projects in Changchun city signals the restart of infrastructure projects that Beijing had put on hold as it sought to contain local government debt, part of its multi-year risk crackdown.
The Politburo, China's top decision-making body, said in July that China could boost infrastructure spending, confirming a Reuters exclusive that China was planning to ease borrowing curbs on local governments to prop up growth as the economy slows amid a heated trade row with the United States.
The state planner has approved urban railway projects including eight subway lines, with estimated length of 135.4 kilometers for Changchun, the National Business Daily (NBD) said on Sunday, citing an announcement on the Jilin Development and Reform Commission's website.
That is more than double the number of urban rail lines Changchun currently have in operation right now – one underground metro that just opened last year and two light rail lines.
The original statement could not be found on the commission's website, but a local official with the Jilin commission said the paper's report was accurate but the statement had been removed because official approval for the documents had not yet been issued.
"We had a meeting with NDRC last month and projects were approved in general but the official paper hasn't been handed down yet," said a Jilin commission official who gave his surname as Hu.
Construction on the Jilin projects should start this year and is scheduled to finish in 2023, with 60 percent of the financing to come from bank lending, according to the National Business Daily.
Last year, some local governments including the northern city of Baotou in Inner Mongolia, canceled subway projects because of difficulty financing them.
China's economic growth slowed modestly to 6.7 percent in the second quarter, with the outlook clouded by an escalating trade dispute with the United States, rising corporate borrowing costs, and steep declines in Chinese stocks and the yuan.
Agency Report