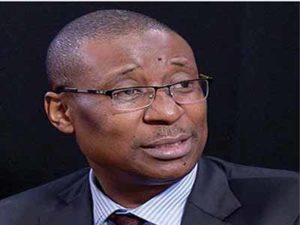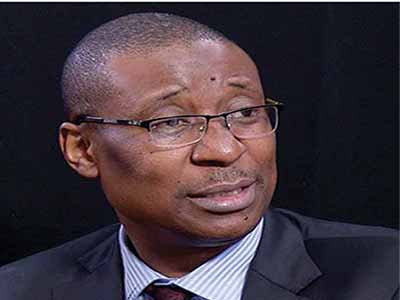 The Minister of Industry, Trade and Investment, Okechukwu Enelamah, said that the Export-Import Bank of China had promised to commit $1bn for Special Economic Zones in the country.
Enelamah, who said this in Abuja on Thursday at a news conference, added that the ministry was facilitating the setup of special economic zones throughout Nigeria.
He said that the Federal Government was understudying all the economic zones and industrial parks that being managed by different stakeholders.
He said, "The good news is that the China Exim Bank says it is prepared to commit one billion dollars for special economic zone.
"So there is going to be funding available as we begin to build on the industrial centres and centres of excellence in the country."
He said the ministry was running a feasibility study for the development of six Special Economic Zones and securing funding in the budget for the first development phase to be launched in 2017.
He said, "The specific goals include to help overcome the infrastructure disadvantages faced by local manufacturers, and promote the cluster effects gained by locating similar manufacturing businesses together."
He said the ministry was working with the Nigerian Investment Promotion Commission to enhance investments and reverse the overall decline of FDI inflows.
He said, "Key achievements include important investment promotion and protection agreements signed with Singapore and UAE and Investment roadshows undertaken in China, Germany, Singapore, Turkey, UAE, UK, and US.
"Also investors such as Nissan, Coca-Cola among others, have continued to express interest to expand investment in Nigeria."
He said a Presidential Enabling Business Environment Council had been created and monthly meetings had begun to monitor results achieved.
Enelamah said for industry, the ministry would broaden the scope and accelerate the growth of the manufacturing and industrial businesses, with a special focus on agribusiness and agro allied industries.
He said, "This includes auto assembly and component manufacturing, mining, sugar, food processing, textile and garments, palm oil and leather."
Enelamah said that initiatives currently underway within the Nigerian Industrial Revolution Plan include the approval of the Nigerian Automotive Industry Development Plan and a roadmap implementation with sugar, tomato, textile and garments.
According to him, to keep up with the rapidly transforming global economy, Nigeria's digitisation has to be accelerated.
"The ministry digitalization initiatives currently underway include the establishment of the Smart Digital Nigeria Economy project, as the baseline strategy for the digital-led growth of the Nigerian economy,'' he said.
Enelamah said that the ministry was working in partnership with the Bank of Industry (BoI) and other relevant government departments to support Micro, Small and Medium Enterprises through funding.