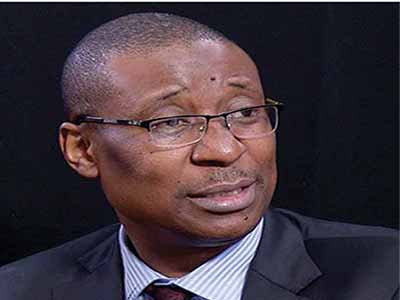 The Minister of Industry, Trade and Investment, Okechukwu Enelamah says Nigeria has signed a Memorandum of Understanding (MoU) with a Chinese firm, on first-ever cotton value chain industry.
Enelamah, who made this known in Abuja at a news conference on Tuesday, said the MoU was signed with Shandong Ruyi International Fashion Industry, a Chinese firm and the deal is worth $2 billion.
The minister noted that the agreement would involve cotton growing to ginning, spinning, textile manufacture and garment in Katsina, Kano, Abia and Lagos States.
He said, "Their investments will comprise aggregation and off-take of cotton from farmers for ginning, spinning and weaving and manufacturing at least 300 million metres of African print, which will meet 20 percent of West Africa's demand.
"Others are producing cotton and denim garments for export and local consumption by Ruyi Group in Abia, Lagos and Kano states."
The minister added that in China, President Xi Jinping promised to open China's market for agricultural products from Nigeria, based on trade negotiating engagements by Nigeria's Trade Negotiators.
Enelamah said for industrialisation, the government was aggressively implementing the Nigeria Industrial Revolution Plan (NIRP) by establishing the Nigeria Industrial Policy and Competitiveness Advisory Council.
He said the focus would be on five high priority areas: policy and regulation, trade and markets, critical infrastructure, skills, capacity building and lastly financing.
Enelamah said that the government had begun the establishment and upgrading of some existing industrial parks to world-class special economic zones (SEZs), across the six geo-political zones in the country.
According to him, for the Agreement Establishing the African Continental Free Trade Area (AfCFTA), there is a serious ongoing technical work to strengthen Nigeria's Trade Policy Infrastructure.