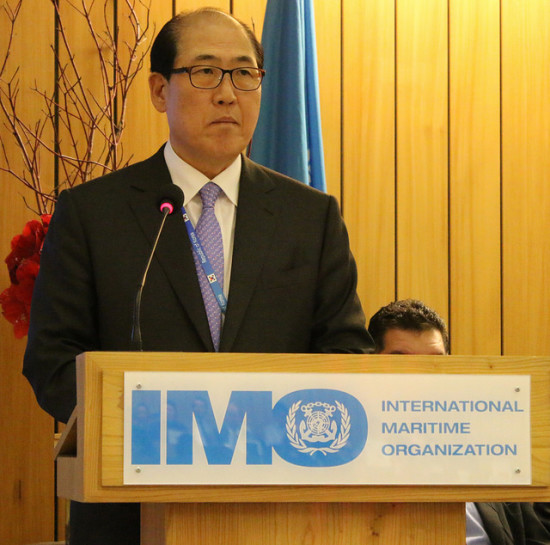 Seven member states of the International Maritime Organisation (IMO) have nominated candidates for the post of Secretary-General, as the term of the incumbent, Kitack Lim of the Republic of Korea will expire on December 31, 2023.
The seven nominees are Moin Uddin Ahmed (Bangladesh), Suat Hayri Aka (Turkey), Arsenio Antonio Dominguez Velasco (Panama), Cleopatra Doumbia-Henry (Dominica), Nancy Karigithu (Kenya), Minna Kivimäki (Finland), and Zhang Xiaojie (China).
The IMO Council has approved the procedures for holding the election of the Secretary-General at its 128th session in December 2022. The election will take place on Tuesday, July 18, 2023, at the IMO headquarters.
After the election, the decision of the Council will be submitted to the 33rd session of the Assembly of IMO in late 2023, and the Assembly will be invited to approve the appointment. The elected Secretary-General will assume office on January 1st, 2024.
The Secretary-General plays a critical role in leading the organisation's efforts in achieving IMO's goals and objectives. The election is taking place at a critical juncture in the maritime industry's history, as the sector faces mounting pressure to decarbonise and meet even more stringent emission reduction targets. With IMO member states calling for a net-zero emissions objective by 2050, the new Secretary-General will have a crucial role to play in leading the industry toward a sustainable future.
The IMO is currently in the process of revising its existing climate strategy, which aims to only halve emissions from ships by 2050. Namely, the IMO MEPC 80 set to take place in July 2023 in London is shaping up to be the most significant climate meeting of 2023 for the shipping industry.
At this meeting, the IMO is expected to adopt its revised greenhouse gas emissions strategy (GHG), which will set out the regulatory framework and transitional path for the industry's decarbonisation. The outcome of this meeting will have far-reaching implications for the industry, as member states are calling for full decarbonisation by 2050.
To reach this goal, a strong regulatory and policy framework is needed. This includes adopting measures and targets based on a well-to-wake lifecycle, and a basket of mid-term measures. To support the fuels transition and close the competitiveness gap, a policy mix combining demand-side and supply-side policies is necessary. Moreover, to ensure a just and equitable transition, regulators must prioritise the urgency and scale of the transition. By 2030, at least 5% of international shipping fuels should be scalable zero-emission fuels.
Copyright Ships & Ports Ltd. Permission to use quotations from this article is granted subject to appropriate credit given to www.shipsandports.com.ng as the source.