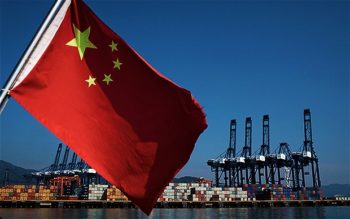 There's been a lot of crowing ahead of the Year of the Rooster (started on 28 January). While investors should listen, their prime focus in the new year ought to be on China's improving growth signals and emerging opportunities in individual Chinese stocks. It is still too early to determine the eventual effects the new U.S. administration will have on global trade, but we believe sanctions against Chinese imports will almost certainly be too costly for the U.S. consumers.
Making smartphones more expensive, for example, will not be popular. Other practicalities suggest high tariffs are improbable too: U.S. businesses have spent decades assembling supply chains in China. They rely on them now, and cannot recreate them quickly domestically-or perhaps even at all. A pragmatic approach to trade with China is therefore the most likely outcome, in our view, but we will be watching this area carefully.
The question of U.S. trade aside, the Chinese economy enters the new year looking robust. The most recent quarterly data show that trade, producer price indexes, purchasing manager indexes, and most high-frequency indicators like construction activity or retail sales continue to recover, highlighting an economy gaining in strength. This improvement should persist in 2017, leading to industrial profits growth and further upside in earnings.
This should be underpinned by the ongoing structural reforms in China, which could indeed broaden in scope this year. In our view, this will be crucial to ensuring that the economy not only keeps expanding but more importantly gains in quality, with greater reliance on domestic consumption and a more efficient domestic market and corporate environment. Ultimately, such trends will furthermore soften the impact of any trade tension that might be surfacing. As investors, we should remember that China is committed to strengthening its domestic economy. One way to try to protect our portfolios from such international tensions and other macroeconomic issues is to focus on individual stock-picking opportunities within the expanding Chinese market.
Source: BlackRock