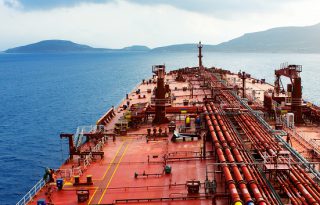 Product tanker orderbook has dropped to its lowest level in nearly 17 years as it was equivalent to 10.2% of fleet capacity at the start of February 2017, a low not seen since August 2000, according to Clarksons Research.
At the start of February, the product tanker orderbook of 10,000+ dwt vessels stood at 321 ships of 16 million dwt. This is the lowest number of product tankers on order since 2001, following a sharp decline in the orderbook in 2016 when it fell by 9.2 million dwt, a drop of 35%.
While orderbook trends have differed between vessel sizes, the shrinking orderbook is expected to lead to slower overall growth in the product tanker fleet in the coming years.
Overall, the heavy newbuilding investment in 2013-15 led to rapid growth in the product tanker fleet of around 6% in both 2015 and 2016. This year, with the orderbook at the lowest level for a number of years, product tanker deliveries are expected to fall to 7.7 million dwt, with fleet growth projected to ease to 4%.
However, some segments of the fleet are still expected to grow rapidly, with LR2 fleet expansion projected to exceed 8%. On the basis of vessels already on order, 5 million dwt of product tankers is expected to be delivered in 2018, taking fleet growth to just 2% next year.
"The product tanker orderbook has slimmed down to the lowest level for years and is now more evenly balanced between the sectors. Overall, it seems that the product tanker fleet is now entering a phase of more moderate growth," Clarksons said.
Copyright Ships & Ports Ltd. Permission to use quotations from this article is granted subject to appropriate credit given to www.shipsandports.com.ng as the source.