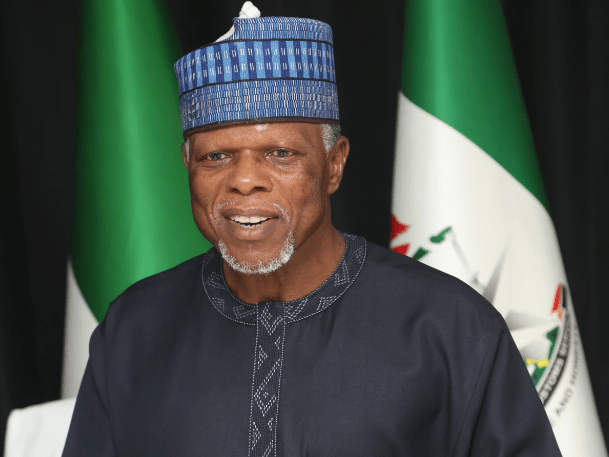 Clearing agents operating at the nation's seaports in Lagos have decried the multiple customs units import documents are expected to pass through before an importer can clear his goods at the ports.
In a social media post on Friday, the agents alleged that the over 21 Customs units, which were deliberately created to extort clearing agents, were affecting smooth trade and responsible for the high cost of goods at the Nigerian market.
According to the agents, some of the units created by Customs include, PAAR, unblocking, abandoned, examination/report, DC report, releasing, DC stamping, Gate exiting, valuation, Customs Processing Centre, Query and Amendment.
Others are APM, DC Admin, DC Compliance, CAC monitoring, Customs Intelligence Unit (CIU), Enforcement, Customs Police, Officer in Charge (OC) gate, gate officers and POST-Clearance Audit. 
"Then on the road to your warehouse you will meet the following who will take you to either your warehouse or their own warehouse they are Federal Operations Unit (FOU), Strike Force, Headquarters squad  and Customs police. By the time you go through all this and you still have other government agencies like SON, NAFDAC, QUARANTINE, NDLEA, SSS and Police bomb squad,, what you will have is very high and unaffordable goods, " the post noted.
But responding to enquiries by journalists, Public Relations Officer, Tin Can Island Port command, Uche Ejesieme, stated that there are only eight statutory Customs units involved in cargo clearance.
"It is instructive that of the alleged 21 steps, some are statutory requirements for documentation, some for checks and balances, while the rest are actually figments of the writer's imagination," he said.
Ejesieme noted that the role of customs is limited to examination and release of cargo as according to him, the Customs automated system allows for self assessment/ declaration by the importer or his agent. 
The statutory requirements, he said include the opening of Form M at a designated bank, Pre Arrival Assessment Report (PAAR) document generated from PAAR ruling centre, Abuja, followed by examination of cargo at the port. 
"CIU provides additional intelligence. The valuation unit is to check value and for appraisal of value when infractions are noticed while CPC/Q&A, is for modification of HS code.
"Post clearance audit is a follow up unit for fast track beneficiaries, monitoring and compliance unit, is a statutory requirement of the world customs organisation wherein all customs administrations are required to put modalities in place to ensure compliance.
DC terminals and Officer in Charge (OC) gates are for final documentary checks.
"In all of this compliance is the key word. By our standards, a compliant trader will always get expeditious attention and other incentives. Beyond this, the NCS headquarters had mandated the commands to create a dispute resolution committee for the resolution of all trade disputes with the speed of light in line with the concept of legitimate trade facilitation.  Additionally, the PR Units/ Help desk have been trained to mediate in genuine cases and above all, the office of the Area Controllers in all the customs formation are always accessible for complaints. 
Ejesieme pointed out that the interference of any other unit is usually on the outcome of physical examination or privileged intelligence report.