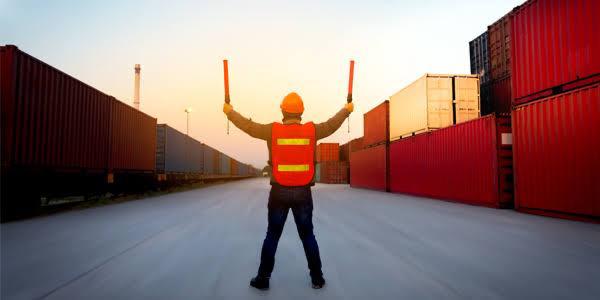 Manual cargo examination by the Nigeria Customs Service due to the lack of functional scanners at the nation's ports could mar the realization of the port automation goal, the Executive Secretary, Nigerian Shippers' Council (NSC), Hassan Bello has said.
Bello also lamented that the nation's quest to have a single window platform, which will enable international traders submit regulatory documents at a single location, thereby reducing delays at the port, has remained elusive.
For several years, the nation's seaports have remained without functional cargo scanners, resulting in 100 percent manual cargo examination by the Nigeria Customs Service, thereby hampering the efficiency of the port system.
Speaking at a media parley in Lagos recently, Bello said it takes five hours for Customs to manually examine a container; a situation he said contributes to delays and breeds corruption.
"It takes five hours for one container to be cleared. The reason being that there are no scanners and all the containers have to go through physical examination. Physical examination is bad because it is time wasting, laborious and it is a place for compromise and discretion but once we have scanners, what you do for five hours will be done in five minutes.
"Since single window has become elusive so to say, I think we are going to go through the port community system and we are going to look at it more.
"We shouldn't forget that we have competition. Nigerian ports should be the hub in the West and Central Africa region. However, we can't achieve this without ports that are fully automated and operate 24 hours daily. Most ports across the world are digitized. Human contact is dangerous; it brings delays and extortion.
"A port isn't a place for contact. We are trying to achieve this 100% automation. To achieve this, we need full integration with banks, Nigeria Customs Service (NCS), terminals and shipping lines, among other stakeholders," Bello said.
The NSC boss, who lamented the high level of corruption among government officials who conduct cargo examination and board vessels for inspection, disclosed that the council recovered a bribe of $14,000 collected by government officials aboard a vessel in Lagos.
"We have made arrests and have money seized from officers' inspection on board vessels. We have recovered bribes of $14,000. As the lead agency in the execution of the port process manual, we are working to ensure that all corrupt tendencies are removed," he said.
Copyright Ships & Ports Ltd. Permission to use quotations from this article is granted subject to appropriate credit given to www.shipsandports.com.ng as the source.