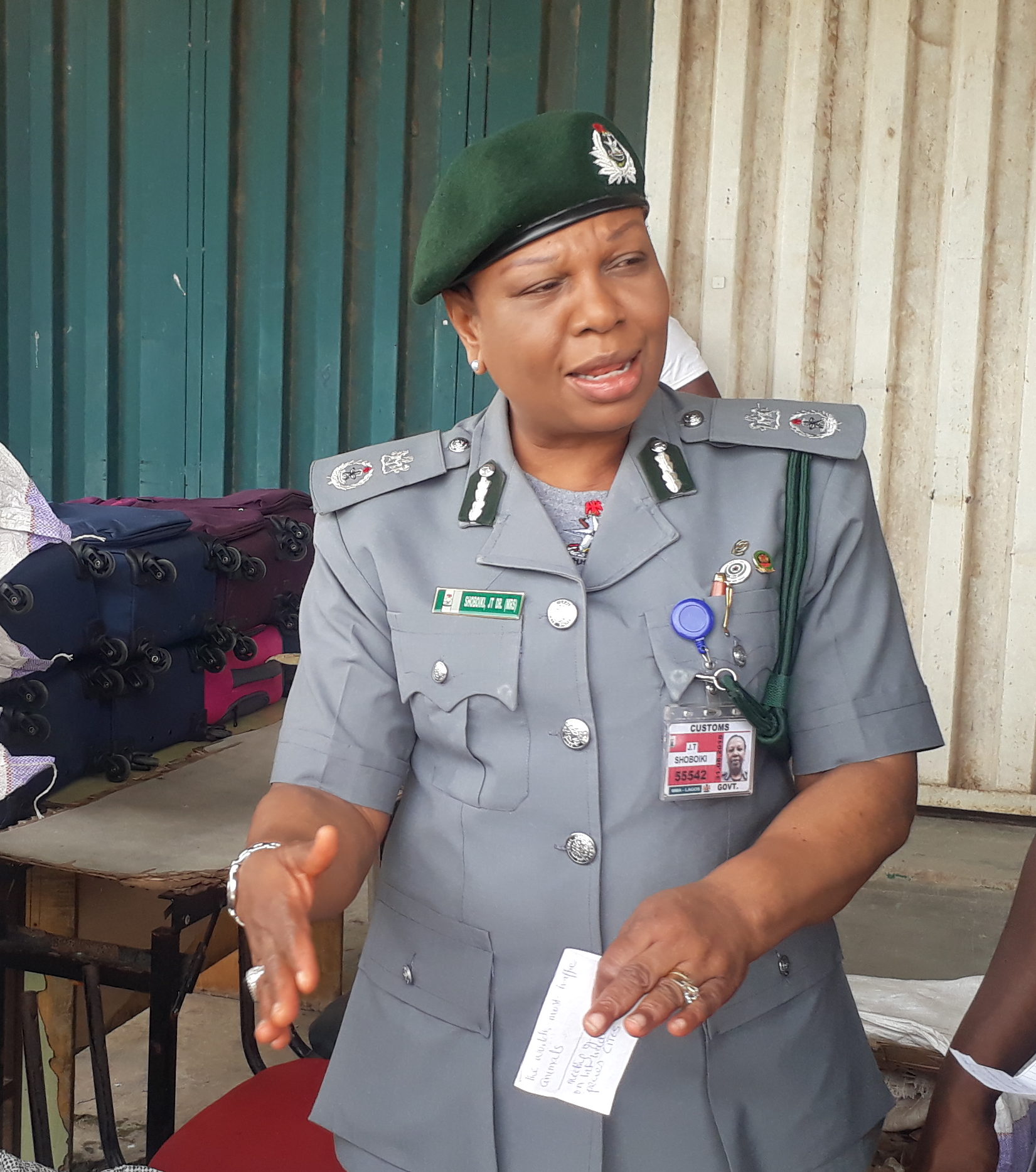 Clearing agents operating at the Nigeria Customs Service Murtala Muhammed International Airport Command have called for the removal of the Controller in charge of the command, Comptroller Jayne Sboboiki, over the introduction of a new cargo clearing policy by her office.
The agents last week protested against the directive that all consignments must as from July 13, 2018 be filled out on Form M, insisting that the policy was retrogressive. The agents had argued that some of the consignments could not come with Form M as they were not major goods.
Vice President of the National Association of Government Approved Freight Forwarders (NAGAFF) in charge of Air logistics, Western Zone, Segun Musa, who spoke on behalf of the agents in Lagos, last weekend, said Shoboiki lacks the capacity to handle the peculiar nature of the airport.
She accused Shoboiki of frustrating trade and not having a cordial relationship with her immediate stakeholders.
"The lady in the person of Comptroller Shoboiki doesn't seem to understand the peculiar nature of the airport. What she is doing is more of frustrating the aviation industry. We are calling for her replacement and a seasoned officer that understands the peculiar nature of the airport should come around to strengthen the activities within the aviation sector. Coupled with the fact that she is frustrating trade, she is also not relating with stakeholders.
"As we speak today, she has refused to attend to NAGAFF members but only ANLCA and it is only jobs that are given by ANLCA members that she will treat. If any other person takes any job to her, she doesn't treat it. In fact, she has once walked me out of her office just because we were advising her to do the right thing.
"We were not briefed on the NICIS 11 before they began implementation at the airport. NICIS 11 gives room for job that does not have Form M but she insisted that everybody must go through the platform of the jobs with Form M. What she intends to do is to impose high levy on us so that we can negotiate with her or you pay whatever has been imposed on you," Musa told SHIPS & PORTS DAILY.
While calling for the intervention of the customs management, Musa alleged that Shoboiki is also threatening the agents to invite operatives of the Federal Operations Unit and the Federal Task Force to deal with them if they fail to comply.