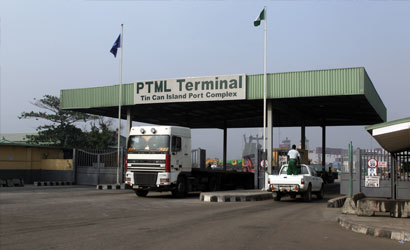 Clearing agents operating at the PTML command of the Nigeria Customs Service (NCS) have expressed concern over what they termed 'stringent measures' attached to the Nigeria Customs Integrated System (NICIS) platform, urging the Service to relax some of the conditions.
The agents alleged that the measures are impeding trade facilitation and it is against the Federal Government policy on ease of doing business.
Specifically, the agents urged Customs to review the condition of re-routing declaration to a particular terminal where a consignment is domiciled before such consignment can be release, even when there is clear evidence that duty has been paid on the consignment at another terminal.
The agents argued that given that import duty goes into a single customs account, agents should be able to make duty payment at any terminal under a particular command and get their consignments cleared.
A clearing agent, Ben Aloge, who said he has been having challenges to clear his vehicle at PTML after he paid duty at the satellite car park of the terminal at Mile 2, said the measure is creating unnecessary bottleneck in the cargo clearance process.
"If you pay to PTML command and your vehicle is at Mile 2, officers will tell you, you paid wrongly, that we have to split it because they have different codes for Mile 2 and PTML. I made my payment to Mile 2 but they said my vehicle is at PTML, now they are telling us to write a letter to re-route it that they cannot release it because we paid our duty at Mile 2. Is Mile 2 not under PTML command? Is that normal, when I have paid my duty?
"Is it not the same Federal Government account that will get the money? So why are we killing ourselves? Why are we splitting payment?
"Before I made the payment, I asked Grimaldi, they said they have taken the car to Mile 2, we did examination and instead of the Customs to release it they said they cannot, that we have to go and reroute the declaration back to PTML.
"We have rewritten a letter which has been in the CAC's office since yesterday (
Thursday
) and which will later go to the TS office from there we will now start processing release afresh. Why are we creating bottlenecks even after I have paid to the command"?the visibly angry agent quizzed.
An executive member of the National Association of Government Approved Freight Forwarders (NAGAFF), Ugochukwu Nnadi, said the arrangement was not well thought out and counter-productive and should be jettisoned.