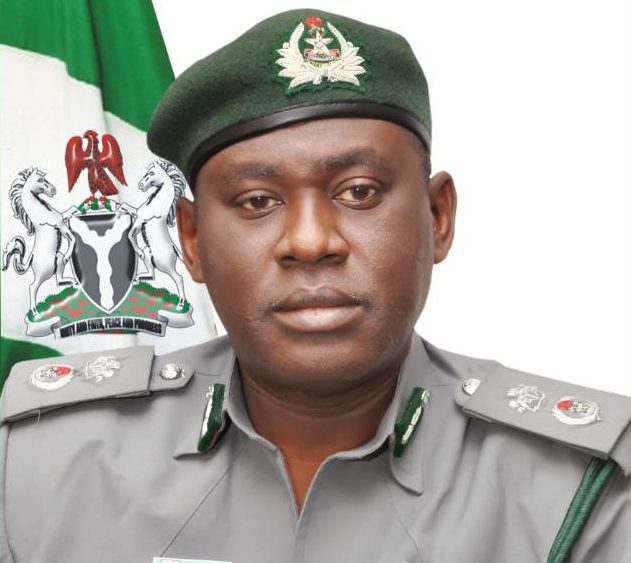 Controller, Tin Can Island port command of the Nigeria Customs Service, Comptroller Musa Abdulahi, has said that the command is not interested in seizing importers consignments so long they are complaint with import regulations.
Comptroller Musa, stated this on Thursday, when some executive members of the Association of Nigerian Licensed Customs Agents (ANLCA) led by its Vice President, Kayode Farinto, paid him a courtesy visit.
He said, "If customs starts to implement government policies, the way they are rolled out, I am not sure we will move any container out from this place. You are aware we have the 41 items but the importers and agents have find a way around these policies and the consequences of this is that today, if you walk out of this place and stop any container, apart from the blue chips companies and multinational, you are bound to have two problems: outright false declaration and we are aware of the penalty of false declaration, which is seizure.
"But we are not interested in seizures. Just recently, an importer declared machinery but when we subject some of the containers, about 15 of them to physical examination, we discover they had refrigerators inside. What are we suppose to do? It is seizure but we are not in the mood to seize,"
Musa told the agents the command wants to have a sense of urgency in the clearing system so that trade is facilitated and for the agents to earn more savings.
The Customs boss said the delay experienced by agents in having their cargo cleared at the port last Tuesday was as a result of the breakdown of Customs server which he said was no fault of theirs but caused by the windstorm.
He said the situation was beyond Customs but assured that the command is working round the clock with its technical partner, Web Fontaine to address the problem.
"The network failure is beyond us. It is even beyond the service providers. But since then, we have been working round the clock to ensure that this issue are resolved. I am optimistic that in no distance time all this issue would be resolved.
"Even if you go and buy a brand new car today, 2018 or 2019 model, there will be some button you are not familiar with and you may just press the wrong button. So these are just normal. With innovations and creativity like this, there are bound to be teething problems but you will know there are things that will fizzle out soon.
"Some of us will soon become expert in the NICIS 2. So let us be very positive about it for now. It will give us the opportunity to know some of the things we do not even anticipate. As we progress, we will enjoy the soft ware,"
He said part of the innovation with the NICIS 2 platform was the harmonization of alert which the command is working towards to create a one stop shop.
"I believe if we can address this area of multiple alerts, other areas will quickly adapt. We want a situation whereby all the intervention will be resolved in one place.Valuation, CIU, Query and amendment even the Strike Force intervention will be there in a conducive atmosphere so that if there are interventions and they are resolved there, whatever will happen will probably be at the level of Post Clearance Audit (PCA). That means the issue of demurrage will not be there again," he said.
Farinto had earlier expressed concern over the constant breakdown of Customs server which he said was impeding cargo clearance at the ports.