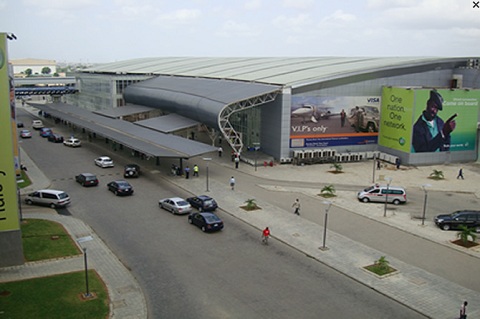 Ahead of the expiration of the ultimatum by aviation unions, Bi-Courtney Aviation Services Limited (BASL), operators of the Murtala Muhammed Airport Terminal Two (MMA2), has described the threat to disrupt its operations as an act of lawlessness.
The Air Transport Services Senior Staff Association of Nigeria (ATSSSAN) and the National Union of Air Transport Employees (NUATE) had given the company seven-day ultimatum which elapses tomorrow (Monday) to reinstate 20 of their members who were allegedly disengaged for joining trade unions.
If the threat by the unions is anything to go by, it implies that operations of five airlines; Med-View, Arik Air, Dana, Azman Air and Aero Contractors utilizing the private terminal might be disrupted.
But Bi-Courtney in a statement by its spokesman, Steve Omolale, said the company would resist the move to disrupt its operations, saying it was taken aback by the threat of the unions.
He dismissed the allegations that Bi-Courtney sacked some members of staff for unionizing, explaining that the employees disengaged were those who had attained retirement age or "who were found not to be diligent in their duties."
"We reserve the right to continue to improve the quality of our staff.
"We will do everything within the laws of Nigeria to enforce our right to peaceful existence and to operate our business without any interference from meddlesome interlopers," he said.
The ultimatum by the unions was contained in a letter titled, "Notice of Seven-Day Ultimatum To Recall Sacked Workers Of Bi-Courtney Aviation Services Limited" dated May 21, 2018.