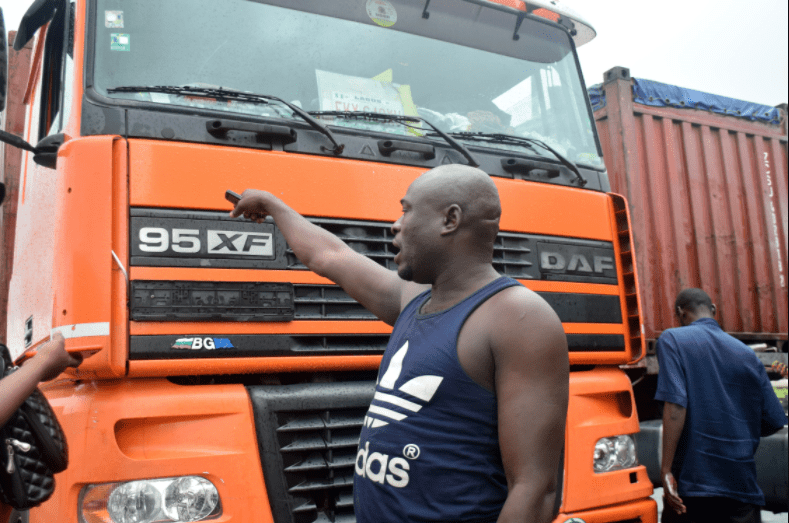 Truck drivers plying the Apapa and Tin Can Island Ports have blamed their frequent extortion by Customs and other security agencies on lack of a strong union to fight for them.
The truck drivers, who spoke with SHIPS & PORTS in Lagos on Tuesday, lamented the huge amount of money they are forced to part with by security officials inside and outside the ports.
One of the truck drivers, Taiwo Bewaji, said petroleum truck drivers, who are unionized under the National Union of Petroleum and Natural Gas Workers (NUPENG), are not subjected to the kind of treatment port truck drivers are made to endure.
"It is so unfortunate that what we truck drivers are experiencing in terms of extortion by Customs is as a result of lack of sound union. None of those Customs can threaten any tank driver under NUPENG in this port because the union is always on ground to help them out.
"When I was driving a tanker under NUPENG, there was a day that I went to the depot to get fuel and I was stopped by LASTMA (Lagos State Traffic Management Authority) official but I didn't stop because I didn't offend him. I was quiet, looking at what he would do.
"He smashed and broke my side mirror which cost N45,000. I didn't fight but only called the owner of the truck and he was compelled to buy a pair of the side mirrors which amounted to N90,000.
"NUPENG members came forcefully to fight for me and make sure he bought what he damaged.
"But here is a different case entirely. Customs would just come and humiliate you and forcefully extort you without which you wouldn't be allowed to go just because we don't have a union," Bewaji said.
Another driver, who identified himself as Isaac Efik, however, said the proposed union will only serve the interest of a privileged few.
"Some of our leaders who are pretending to be at the forefront to form a union are actually doing it to their own advantage. We learnt that some of them are conniving with Customs and collecting money to allow them to continue their extortion," he said.