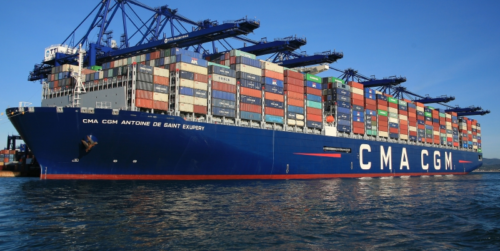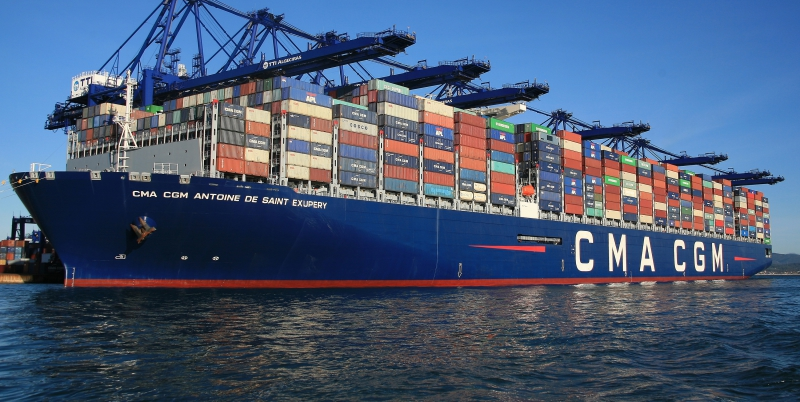 CMA CGM has commissioned the world's largest containership. 
The ship, which is flying the French flag, is also the ship with the longest name in the world – CMA CGM Antoine de Saint Exupery. 
The inauguration ceremony was attended by the French Minister of Economy, Bruno Le Maire and the Minister of Transport, Elisabeth Borne.
The ship was delivered to CMA CGM in January this year and entered into service in February on the French Asia Line 1, which is the longest sea route in the world, connecting Asia to Northern Europe.
The ship, 400 meters long and 59 meter wide, is longer than four football fields, bigger than The Empire State Building in the US and the Eiffel Tower in France. 
CMA CGM said the ship features a ballast water treatment system, Becker Twisted Fin improving the propeller's performance, and helping reduce energy consumption, as well as a new generation engine that reduces oil consumption by around 25% and fuel consumption for a 3% average reduction of CO2 emissions.
CMA CGM Antoine de Saint Exupery is one of the three 20,600 TEU-containerships ordered en bloc from Hanjin Subic in 2015. One more ship from the series, CMA CGM Louis Bleriot remains to be delivered by the end of the year.