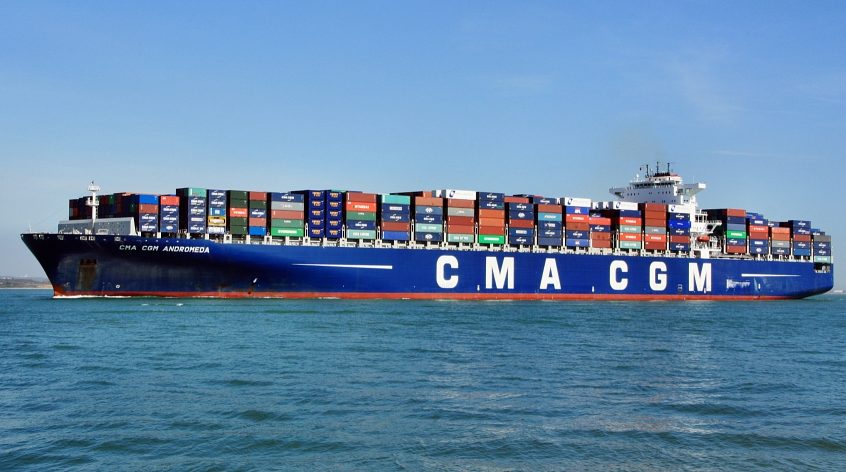 CMA CGM heaped further misery on the port of Felixstowe last week by announcing it would withdraw one of its services from the gateway.
The Epic 1 rotation, which connects Northern Europe with the Indian subcontinent, will instead use London Gateway as its UK port of call.
CMA CGM said, "In a continued effort to provide our customers with reliable and efficient service, CMA CGM will reshuffle its Epic 1 service."
Delays have plagued the port for more than two months, following operator Hutchison switching to the nGen terminal system in the middle of June.
While not explicitly mentioning the troubles since introducing the system, sources suggested the reference to "reliability" implied as much.
"One thing that is not mentioned is how both London Gateway and Southampton – which are taking on the volumes leaving Felixstowe – will cope," a source was reported as saying. 
"Do they have the capacity to cope with all these extra vessels? All it takes is for a few ships to be off when the weather worsens and the original customers will start kicking up hell."
It has been a tough week for the embattled UK port, with CMA CGM the second carrier in a few days to announce it was withdrawing services.
OOCL announced on Tuesday that its North Europe-Turkey rotation would use Southampton its new UK hub, with this carrier openly castigating the nGen terminal system.
"Felixstowe continues to suffer severe operational delays following the introduction of their new terminal IT system nGen," it told customers in an advisory.
"Updates and improvements subsequently made by the port have so far not yielded the desired results and our NET service continues to endure vessel delays.
"We've reached a point where we can no longer tolerate these delays, which not only impact our UK customers but also those connecting at other ports in the service rotation."
These two join Hamburg Süd and Maersk Line, the former losing no time in pulling services back in June after nGen failed to get off the ground.
Hutchison, which operates Felixstowe, was swift in issuing an announcement of its own following OOCL's decision to withdraw, claiming there had been some "positive progress".
It said: "Quayside productivity continues to recover with corresponding improvement in container throughput, although the pace of progress is slower than we would have liked.
"The first service diverted temporarily to other ports, the jointly-operated Seago, Hamburg Sud and CMA CGM Levant service, returned to Felixstowe on 23 August. And we are discussing with our shipping line customers welcoming back more services in the coming weeks."
However, the port operator has yet to issue any comments regarding the decision of CMA CGM to relocate operations to London Gateway.
Source: Loadstar