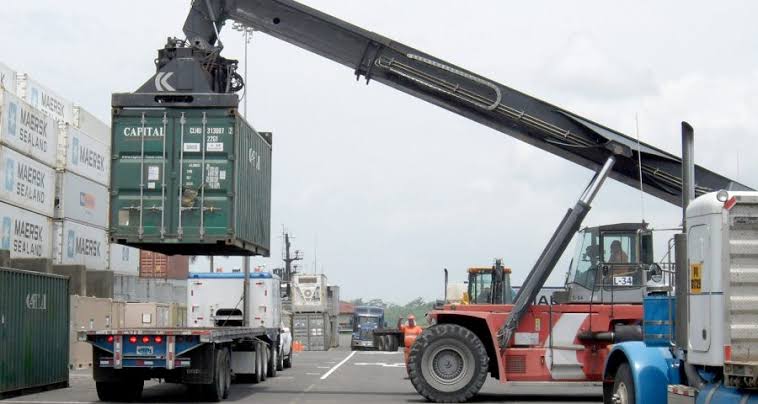 Afrobeat legend Fela Anikulapo Kuti, in his 1977 hit song, Colonial Mentality, aptly captured the internalised attitude of ethnic and cultural inferiority facing many Africans after the continent's exposure to western civilisation as a result of colonial rule.
"Colo-mentality: e be say you be colonial man, you don be slave man before. Dem don release you now but you never release yourself," the legendary Abami Eda sang, alluding to the dilemma confronting many blacks.
Fela's song was not only about the cultural inferiority complex of many Africans that make them want to behave like the white man as proof of their
"civilisation", he frowned at the unbridled appetite for foreign goods and services at the expense of locally produced products.
"De ting wey black no good, na foreign things dem dey like. No be so? E be so," he sang.
Sadly, 62 years after colonial rule ended and 45 years after Fela's prophetic song, the palate of many Nigerians remains insufferably glued to foreign goods and services. Nigerians of means prefer foreign food, foreign shoes, foreign clothes, foreign household items, foreign education for their children and wards, foreign medical services, and so on.
The citizens' strong appetite for foreign products inevitably exerts tremendous pressure on the Naira, turns Nigeria into a dumping ground, and exports the jobs that should be done locally to foreign countries. Many local factories have folded up, as a result.
The country's importation bill has increased progressively over the years as the colo-mentality syndrome becomes increasingly ingrained in the psyche of the people. The nation's importation bill more than doubled over a five-year period, from N8.73 trillion in 2016 to of N20.84 trillion in 2021, according to Central Bank of Nigeria (CBN) and National Bureau of Statistics (NBS) data.
The CBN data show that the nation's imports have been rapidly increasing since 1980, even as the apex bank stated that the country's import bill rose from $16.65 billion in 1980 to $67.05 billion in 2014, a development that has had negative impact on the country's exchange rate.
Nigeria's rapidly growing appetite for imported goods, among other things, creates a large demand for the United States dollar while supply remains poor. This singular factor contributes to the continuous deprecation of the Naira against the dollar.
NBS DATA showed that in Q1 2016, Nigeria imported goods worth N1.45 trillion, the figure rose to N2.06 trillion in Q2, N2.41 trillion in Q3 and further to N2.51 trillion in Q4. By 2021, Nigeria imported N6.85 trillion worth of goods in Q1, N6.95 trillion in Q2, N8.13 trillion in Q3 and N5.94 trillion in Q4. Nigerians also spend huge sums of money on medical tourism and on sending their children to schools abroad.
With rapidly dwindling oil revenue, Nigeria cannot sustain its import-dependent lifestyle and penchant for everything foreign. Nigerians must wean themselves of their colo-mentality and increase homegrown capacity for self-reliance. This is the only way to save the Naira, grow the economy and create jobs for the nation's teeming youths.
Copyright Ships & Ports Ltd. Permission to use quotations from this article is granted subject to appropriate credit given to www.shipsandports.com.ng as the source.