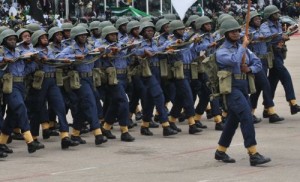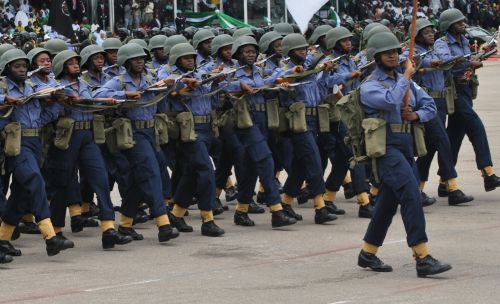 The Nigerian Navy on Tuesday reaffirmed its commitment to continue to protect the nation's maritime domain against piracy and any other criminal activities.
The Chief of Naval Staff (CNS), Vice Adm. Ibok-Ete Ibas, said this while briefing newsmen at the end of his Annual Sea Inspection Exercise tagged "We", in Port Harcourt, Rivers State.
Ibas said that the exercise was designed to assess the combat readiness of the Navy fleet in conducting maritime operations, adding that it included sister agencies and other stakeholders in the maritime domain.
The CNS said the efforts were geared towards inter-agency cooperation for the enhancement of maritime security and surveillance in the country as well as in the Gulf of Guinea.
"The Nigerian maritime is strategic to the survival of citizens; on the other hand, it has attracted criminal activities.
"It will enable us to observe the weaknesses and strengths of our operations with a view to improving on the  weaknesses and consolidating on our strengths.''
The CNS expressed confidence that the subsequent exercise would be made better and that the Nigerian Navy would be able to consolidate on its training and exercises to achieve the desired objectives.
He said that the nation's maritime domain was very vast, hence the need to keep constant surveillance to ensure that it is crime free.
Ibas noted that there were still series of challenges in the quest to protect the maritime domain, but pledged that they would not deter the service from carrying out its responsibilities.