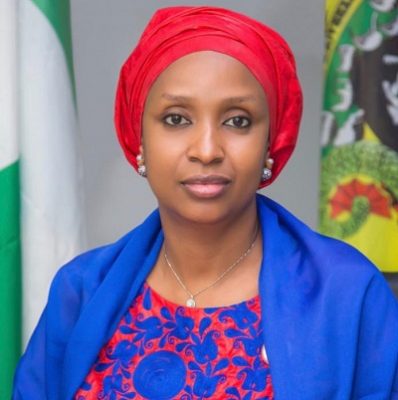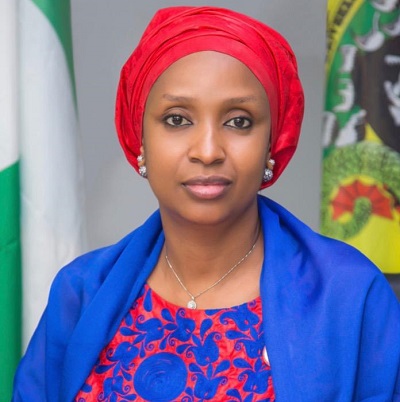 The Managing Director of Nigerian Ports Authority (NPA), Hadiza Bala Usman, has appealed to the Minister of Transportation, Rotimi Ameachi, to urgently intervene on the need for the Nigeria Customs Service (NCS) to acquire scanners to facilitate cargo clearance at the nation's ports.
Speaking at a stakeholder's forum in Lagos on Thursday, Usman lamented that lack of cargo scanners at the ports is one of the major challenges impeding the Federal Government policy on the ease of doing business.
She decried the current situation where cargo examination at the ports is being conducted 100 percent manually by Customs thereby delaying clearance.
She said, "Due to the absence of scanners in our ports, right now, all the cargoes that come into Nigeria are being examined physically. You can imagine the huge tonnage of cargo that comes into our ports and that tonnage is being examined physically by all agencies of government. Automatically, that translates to congestion. 
"I will like the Minister to intervene for the Customs to deploy these scanners at our ports so that we can have fast inspection of cargo at our ports and all the information from the scanning can be sent to all agencies. I don't know how it is possible for Customs to say they physically examine all the containers. There is no way that would facilitate ease of doing business."
The NPA boss also raised concern over the refusal of Customs to auction seized cargoes, which she noted have taken over available space at the terminals.
"There is also the concern of overtime cargo. I will like you (Minister) to intervene on this matter to draw the attention of the Nigeria Customs to facilitate the auction of cargo. We have huge volume of overtime cargo in our ports. The last time auction was done was in 2015 and we have written severally to Nigeria Customs. 
"We have mentioned the need for us to move the containers out of the terminal into Ikorodu. What we have told them is that there is a provision for on-the-spot auction, so you can go and auction on the spot. We need to facilitate that because the terminals are full, there is no space. So that is a big challenge for us and we would like you to intervene," she said 
On the issue of the diversion of Nigeria-bound cargoes to the ports of neighbouring countries, Usman said, "Items that are banned or have high tariff like vehicles, rice are the ones that are usually diverted and smuggled through the land border because it is difficult to smuggle items through the seaport." 
Copyright Ships & Ports Ltd. Permission to use quotations from this article is granted subject to appropriate credit given to www.shipsandports.com.ng as the source.