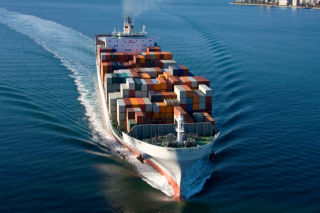 Container lines are continuing to omit large numbers of port calls as they struggle with port congestion, equipment imbalances and a lack of capacity.
Analysis by project44 shows that the 2M alliance of Maersk and MSC is omitting 45% of calls across its network. Lines are both blanking sailings and omitting individual calls on services to try to adjust the network to meet available capacity.
The highest level of blanked calls from South Korean line HMM, which is omitting more ports than it is actually calling at, with an average rate of 67% through mid-June.
The best performing was CMA CGM with a 20% average blank sailing rate for the same period, which was the best among its partners in the Ocean Alliance
"Not only do blank sailings reduce the number of containers that shippers want to ship out from the affected ports, but they also disproportionately affect lower-paying shippers, with carriers favoring cargo from higher-paying customers," said Josh Brazil, VP Ocean Markets for project44. "This dynamic could drive up shipping prices further, as competition heats up for limited preferential space on ships."
In some good news the number of calls omitted in forward schedules is seeing some drop off and for the week 6 – 13 June for CMA CGM it stands at just 4%, while OOCL and Evergreen are 12% and 13% respectively for the same period.
Brazil commented: "Aside from paying higher fees, there's not much we can do to speed up a container once it's on its way, but with real-time visibility and predictability, shippers can proactively manage their supply chain and mitigate the worst effects of rising blank sailings."