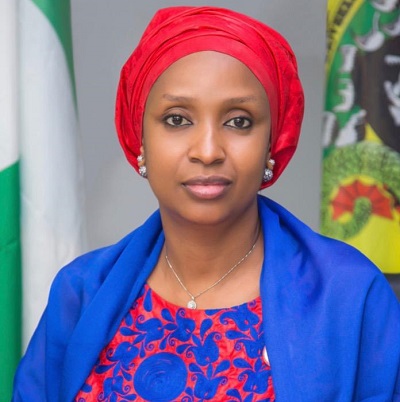 An indigenous contractor, Engr. Adebiyi Olu Albert, has cried out to the Nigerian Ports Authority (NPA) appealing for intervention over the non-payment of N7.5 million owed him by the management of Daniels Nigeria Limited Company.
Albert, who is also the CEO of Just Marine Services Nigeria Limited, explained that his firm was subcontracted by Daniels Nigeria Limited, owned by an ex-commissioner for Health in Ogun State, Dr. Abisola Sodipo Clark, in 2016 to carry out repair works on a vessel, PC IMO after securing the contract from NPA.
According to Albert, Daniels Nigeria Limited was paid the sum of N27million by NPA to execute the contract but for the past three years after his company mobilised to site and took credit facilities to work on the obsolete spares of the vessel, all efforts to get Clark to pay him for the services had been unsuccessful.
While appealing to NPA to prevail on the firm to pay him so his company can fulfill its obligation to workers, Albert said since 2018, he had been unable to retrieve his working equipment in the dockyard because of the debt incurred.
Narrating his ordeal to SHIPS & PORTS, he said, "It all happened in 2016 when one Abisola Sodipo Clark called me that she got information that I am the one that repairs vessels for NPA in Port Harcourt. She mobilised me with N2,475,000.
"Initially, I rejected the contract because when I asked her who is doing the job for her, she said I should not bother to ask that all that she needs from me is cooperation.
"She said NPA officials are going to Port Harcourt to look at the vessel and if they did not see any contractor working there, that means the job is gone because the other contractor had demobilised himself from the site. That is where my trouble started.
"She got the contract from NPA in 2016 and was mobilised the same year. She collected about N27 million from NPA. She authorised me to take credit facilities to effect repairs on the PC IMO craft vessel, and that she is going to pay.
"She took me to FCMB and gave me a project cheque; I carried my team to Port Harcourt and we started work.
"For almost three years now, my working equipment has completely rotten; my personal belongings are under seizure at Max Central Hotel in Port Harcourt while the vessel is wasting away there at the NPA dockyard.
"I want to appeal to NPA; I am just a third party in the contract issue. I don't want to take laws into my hands; hence I could have disposed of all the items that belong to the vessel. All the ship equipment is under my custody.
Even the key to the wheelhouse where the vessel is being controlled is with me but I maintain integrity because I have a name in the maritime industry and I don't want to go into something that will rubbish my name and the name of my company. As much as I am still interested in the continuation of the vessel repair, I appeal to NPA to come in."
When contacted, Executive Director, Marine & Operations OF NPA, Onari Brown, promised to look into the matter.