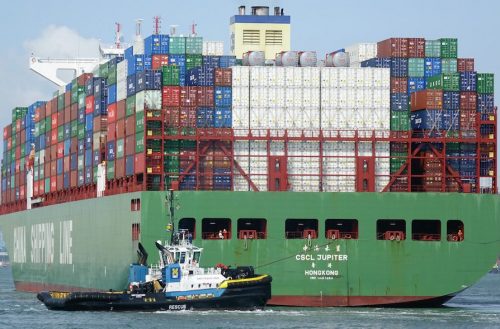 The 14,000 TEU containership CSCL Jupiter has delayed its sailing schedule after being hit by another ship in Vietnam.
The Hong Kong-flagged vessel needed repairs following the collision that occurred in the evening hours of August 22, the ship operator China Cosco Shipping was cited by local media.
At the time of the incident, the 366-meter-long vessel was preparing to sail out of Cai Mep International Terminal near Ho Chi Minh City.
There were no reports of injuries to the crew, cargo damage nor pollution at the site.
CSCL Jupiter's sailing schedule would reportedly be delayed for about a week as the 155,480 dwt containership suffered hull damage and was expected to undergo repairs at Cai Mep.
Data provided by VesselsValue shows that the ship's next destination is the Port Klang in Malaysia.